How To Fix Twitch Black Screen Issue on Chrome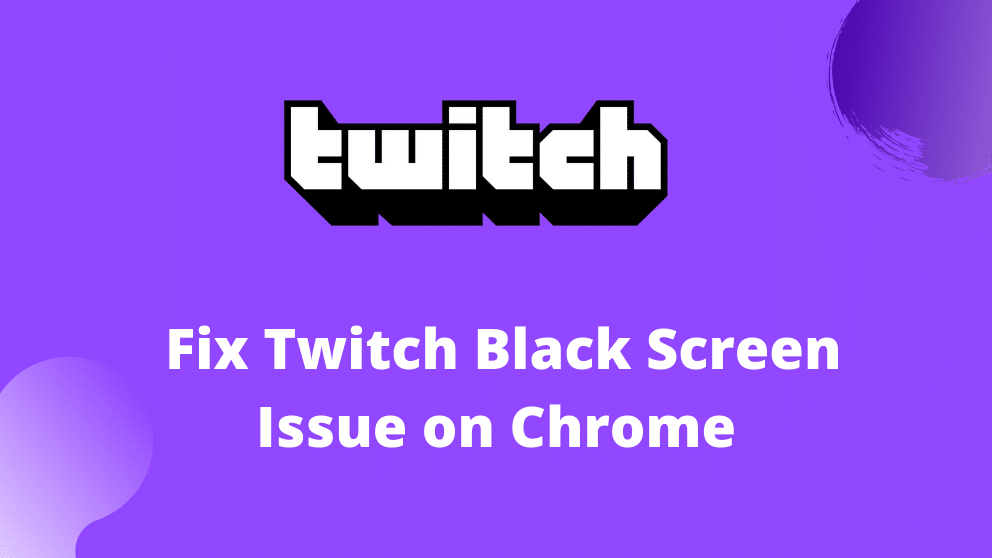 Twitch is a very popular online service for watching and streaming digital video broadcasts. 
At first, it started as a video game streaming service, but it has expanded a lot and now offers a variety of different live streams aimed at a wider audience:
streams dedicated to music, to the creation of works of art, to the talk shows, and occasional television series.
It seems that many of Twitch fans are facing black screen issues when using Google Chrome and that is why we have put together a list of solutions that you can use to solve this problem.
How to fix Twitch black screen when streaming
Solution 1: Clear cache and cookies
It is a good idea to clear your Google Chrome cache from time to time. 
Users have reported that doing so could help fix the black video screen issue. Here's how to clear the cached data:
Open Google Chrome

Click ⋮ . It's in the upper-right corner of the Chrome window. In older versions of Chrome, this icon will look like ☰ instead

Click on More tools and go to Clear browsing data

At the top, choose a time range. To delete everything, select All time

Check the boxes next to Cookies and other site data and images and files cached

Click Clear data
Solution 2: Clear browsing data
Clearing browsing data sometimes fixes Twitch black screen error. To do this:
Open Google Chrome and type chrome: // settings / privacy in the address bar.

Click Clear browsing data

Click Advanced and change the time interval to All the time – be sure to check all the boxes except Passwords and Auto Fill Form Data. It is very important to check Content Settings and Media Licenses

Click Clear data
Solution 3: Try Incognito Mode on Google Chrome
Here are some steps to enable Incognito mode in Chrome, as some users have reported that this has helped them resolve the Twitch black screen error:
Click on the Chrome main menu button, represented by three vertically positioned dots in the upper right corner of the browser window OR use the keyboard shortcut CTRL-SHIFT-N

Select New Incognito window

A new window opens stating You have gone incognito
Solution 4: Release / renew the IP address
We hope that requesting a new host IP fixes the black video screen issue. To do this, follow the steps described below:
Press Windows key + R to run the Run application

Type cmd and then select OK

Type ipconfig / release and hit Enter

Once the message appears, type ipconfig / renew and hit Enter

Type exit and press Enter to close the window
Solution 5: Disable all extensions and plugins
Third-party extensions and plugins installed in your browser include firewall, antivirus, accountability tools, or ad blocking services.
To check which extensions you have installed in your Chrome browser, enter chrome: //extensions/ in the address bar.
If the black screen problem is fixed after taking this action, then you can activate your extensions and plugins one by one.
This way, you will know which extension or plugin is responsible for the black screen problem.
Solution 6: Allow Flash Player and Javascript
The Twitch black screen will also appear if the flash player or JavaScript is not allowed in the browser. To do this:
Type chrome: // settings / content in the google chrome address bar and hit Enter

Locate JavaScript and Flash in the content settings list

Click JavaScript and choose Allowed by clicking the toggle button

Go back and click the Flash button to open the Flash Player settings in Chrome

.

Change Block sites from running Flash to Ask first by clicking the switch button

Click Add in front of Allow and add https://twitch.tv to the permission list

Restart your browser.
Solution 7: Update your browser
It is always a good practice to update your browser because each new version fixes many errors in the outdated version.
Google Chrome updates usually install by themselves, but you can activate them manually by visiting the "About Google Chrome" page:
Open Google Chrome

Click ⋮ . It's in the upper-right corner of the Chrome window. In older versions of Chrome, this icon will look like ☰ instead

Select Help (It's near the bottom of the drop-down menu). If you see an Update Google Chrome option near the top of this menu, click it

Click About Google Chrome – This option is at the top of the pop-up window

Wait for Google Chrome to update. The update process should only take a couple of minutes most of the time.

If you see a message here that says "Google Chrome is up to date", your browser does not need to update right now

Restart Google Chrome: You can do this by clicking the Restart button that appears after Chrome finishes the update or you can simply close and reopen Chrome.
You can check the status of your Chrome browser by visiting the "About Google Chrome" page again and looking for the "Google Chrome is up to date" message on the left side of the page.
Solution 8: Reset Chrome settings to default settings
If updating your browser hasn't fixed the problem, try resetting your browser's default settings:
Open Google Chrome

Click ⋮ It's in the upper-right corner of the Chrome window. In older versions of Chrome, this icon will look like ☰ instead

Go to Settings

Click Advanced (at the bottom)

In the Reset and Clean section, click R in the store settings to their original defaults

Confirm by clicking Reset Settings
Solution 9: reinstall Google Chrome
If updating your browser hasn't resolved the problem and hasn't reset Chrome's settings to their default values, try reinstalling Chrome. This solution obviously requires uninstalling it first and then downloading the latest setup file from the Chrome website.
go to Control Panel

select Uninstall a program or Programs and Features

select Google Chrome and click Uninstall

put a check in the box Also delete the browsing data box

enable hidden files in Windows Explorer. To completely eradicate data from Chrome, you will have to enable the display of hidden files: open the Control Panel and select Folder Options -> click on the View tab and check Show hidden files, folders and drives -> uncheck Hide protected file operating system

delete the remaining Chrome files: C: Program FilesGoogleChrome and C: Users [Your_Username] AppDataLocalGoogle

visit the Chrome website in another browser and visit google.com/chrome

highlight Download at the top of the page and select For personal computer. This will take you to the Chrome download page

Click Download Chrome

review the terms and start the installer

Click Accept and Install to start downloading the necessary files

Click Run if prompted by Windows
Solution 10: Hardware acceleration settings
Disabling the hardware acceleration setting fixes Twitch black screen during video playback. You can disable hardware acceleration by following the steps below:
in Google Chrome type address bar chrome: // settings / system and press Enter

Click Use hardware acceleration when available to disable hardware acceleration (make sure it is disabled)

relaunch your browser
Solution 11: Enable TLS
If TLS is disabled, the twitch will not broadcast in the browser. To enable TLS for your browser, follow these simple steps:
Open Google Chrome

Click ⋮ . It's in the upper-right corner of the Chrome window. In older versions of Chrome, this icon will look like ☰ instead

Go to Settings and click Advanced Settings (at the bottom of the page)

Go to System and click Open Proxy Settings

Select the Advanced tab, check all TLS options, and press OK
Solution 12: Do not use a VPN or Proxy server
Sometimes if you are using some proxy or VPN server to access Twitch, you might be able to see a black screen on Twitch while streaming.
If this is the case, we recommend that you access Twitch without a proxy or VPN.
Solution 13: Use the Multitwitch alternative
If none of the solutions described above has resolved your Twitch black screen issue, we recommend watching the broadcast on Multitwitch.
Twitch black screen in Chrome can be frustrating, but we are sure that you will be able to correct this error after following one of the methods described above since we have tried to explain all the possible solutions one by one.
FAQs
How do I fix the black screen on twitch app?
Uninstall the Twitch app.
Restart your phone.
Reinstall the Twitch App and launch it.
Why is my Google Chrome showing a black screen?
Sometimes certain plugins can cause a black screen to appear in your browser.
A plugin might not be fully compatible with your version of Chrome or it might be buggy causing the issue to appear.
To fix the problem, you need to find and disable the problematic plugin.
Why is twitch not working on Chrome?
Because of that, we suggest running Chrome in the Incognito mode and accessing Twitch that way.
If the problem is gone, we advise you to disable add-ons temporarily and use Chrome that way.
If the problem is persistent, move on through the list.
Why is my twitch stream not working?
Once you have rebooted try running/installing the Twitch App.
If it still doesn't work let us know. If it does work then there is something on your computer that is preventing the Twitch App from working properly.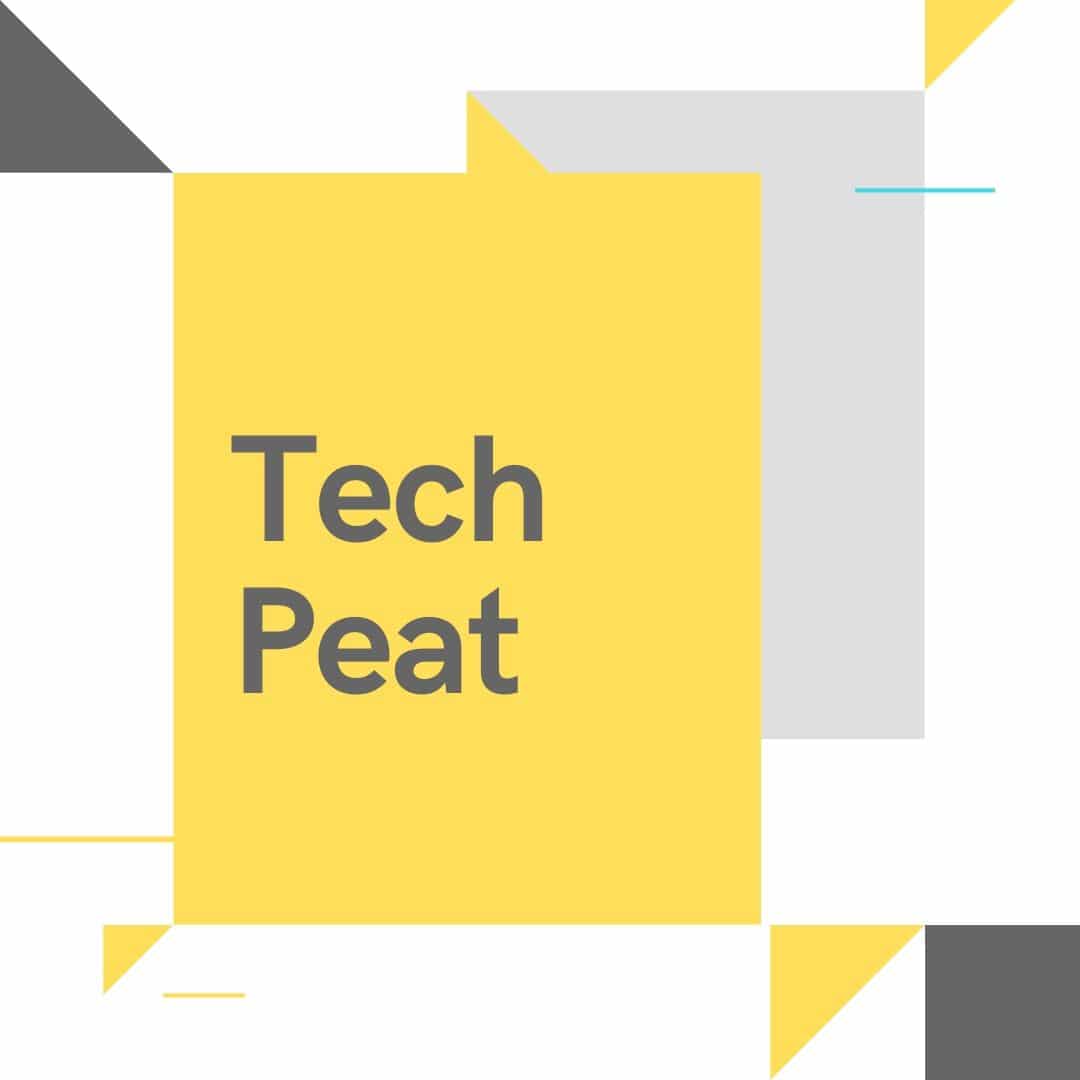 Blogger, WordPress, JavaScript, software leadership, software development, and related technologies.  Love to write blogs and Articles and Passionate About sharing Knowledge.