CMMS software is one of the most important tools that a company can count on to perform tasks faster, more efficiently, and above all safely.  
This type of system can be used by any kind of organization or company that needs to effectively manage the maintenance of its equipment, properties, and other assets or provide services to third parties.
CMMS, also known as CMMS, offers a large number of functions, ranging from information management and supply to business applications tailored to the needs of each customer. 
The adoption of a CMMS system provides a large number of benefits, among which are a considerable improvement in the productivity of the organization, updated information, and optimization of different resources, among others.
What is CMMS software?
CMMS software is a tool that facilitates the different maintenance procedures of an organization or company. 
This system contains all the information of the company is a complete database, with special emphasis on the maintenance efforts of the companies.
The use of maintenance management software has many benefits, starting with the ease of making decisions and, of course, the possibility of performing tasks in a faster, more efficient, and safer way.
Best CMMS / Maintenance Management Programs
#1 my CMMS MANAGEMENT
Outstanding Features:
Creation of budgets for repairs and work orders.

Geolocation of technicians

. Mobile app for managing incidents, notices, and work orders.

API for developers.

Personalization for workers/users

.

Corrective and preventive maintenance contracts.
Considerations
With myGESTION, it is possible to control tasks effectively and quickly. The maintenance software has everything you need to manage your work from anywhere, you just need a computer or a mobile phone. 
One of the advantages of this CMMS is being able to count on a specialized professional team that has the ability to solve all kinds of problems or incidents. 
On the other hand, customers will also be able to check invoices or orders through the Mygestion extranet, thereby achieving greater fluidity in communication between both parties.
#2
Protecnus
Outstanding Features:
Immediate customer registration.

Direct alerts to technicians

 and control of their geopositioning.

Status of incidents in real-time. Online registration.

Accounting and billing.
Considerations:
Protein is a complete maintenance software with which it will be much easier to plan and manage the different maintenance tasks. 
In addition to this, it also includes the management of purchases and sales, thus optimizing the company's time and resources to the maximum.
CMMS has the latest technology to plan the organization's activity online.
With this CMMS it will be much easier to coordinate business management and analysis of customer and worker data.
#3

Gmao Solution
Outstanding Features:
Management of preventive and corrective maintenance plans.

Handling of signatures and 

electronic documentation

.

Inventory management and control.

Direct

 and efficient 

communication

 between the specialist technician and the client.

Access from anywhere in the world, without the need to hire a server.
Considerations:
Gmao Solution is a very complete software that integrates effective solutions, with the aim of helping to manage maintenance activities.
The maintenance management software interface is adaptable and capable of integrating with existing customer systems.
 It also allows access to the asset inventory of different clients and the visualization of work calendars.
One of the great advantages of this CMMS is that it is always in the cloud, which facilitates user permissions and control, and also does not need its own infrastructure.
#4
Carl Software
Outstanding Features:
User and password management

 through protected protocols.

Mobile CMMS for greater fluidity between technicians and customers.

Customized solutions

 according to the activity sector of each company.

Different ranges to cover from the most basic needs to the most complex.
Considerations:
Carl is a new generation program, which is designed to meet the specific needs of each client. 
It has been redesigned to improve equipment and maintenance management. This company also has long experience in the management area. 
In fact, they were the first to create PC maintenance management software in the 1980s. One of the benefits of Carl software is the ability to access the CMMS from the cloud, saving valuable infrastructure space.
#5 CMMS Linx
Outstanding Features:
Automation of maintenance programs

.

Possibility of being integrated with other systems or business management software.

Flexible development system. 

It has 10 built-in languages

.

Unlimited users. Comprehensive control.

Implementation of the program in a short time

. Between one and two months.
Considerations:
This maintenance software incorporates state-of-the-art technology and a wide variety of elements that facilitate its use, guaranteeing a friendly and simple process.
Linx incorporates a complete web environment to facilitate communication between technicians and customers, including a Tablet for field management by operators. 
One of the most important aspects of the CMMS is that it also allows managing the area of ​​human resources, statistics, intervention, spare parts, and assets, among others.
#6 ValueKeep
Outstanding Features:
Management of contracts with external suppliers

. Information related to equipment, asset management, and services provided, among others.

Maintenance management software in the cloud. 

Accessible from all corners 24 hours a day.

Different plans that adapt to the needs of each client.
Considerations:
ValueKeep is a CMMS that will allow companies to optimize time, both in human resources and costs, significantly increasing the productivity of the organization. 
The user also has the option of purchasing the system, which complies with international maintenance standards.
The mobile management application will allow a closer and more effective contact in the fieldwork. For this, this program offers four modules of mobile CMMS.
#7 CMMS Abyss
Outstanding Features:
Global management of maintenance, purchases, and sales

.

Encrypted connections for maximum information security.

High mobility and 

ICT technology for asset management

.

Possibility of having multiple users.

Multilingual and multi-plant. 

Maintenance safety

.
Considerations:
Powerful maintenance management software. It includes three modules: maintenance, purchasing, and warehouse. 
The latter is key since from it you can effectively control the inputs and outputs of spare parts, materials, and work orders. 
It also facilitates cost control for each of the items or spare parts. It also includes the WGM Mobile mobility system.
The Abismo CMMS helps maintain stricter control over incidents and production, allowing the optimization of the different resources of the company.
#8 Ecogestor
Outstanding Features:
Integration management of work orders

.

Module for the exhaustive control of spare parts, replacement, and reservation in warehouses.

Document management

. Accepts a wide range of document formats.

Management module for the registration of breakdown requests and subsequent monitoring.
Considerations:
Ecogestor is a very complete CMMS that includes multiple functions that are adapted to the needs and requirements of each of the clients. 
It includes the equipment and facilities inventory module, with which it is possible to link files and other assets. 
Another advantage of this CMMS is the possibility of managing contracts with external companies and the activation of lost notices.
Ecogestor is a maintenance software that uses the latest technology so that companies have a wide range of solutions in a single program.
#9 Izaro MMS
Outstanding Features:
Management of maintenance contracts

 and guarantees.

Notification to maintenance brigades

 by SMS.

A panel of pending tasks and 

visualization of the tasks in real-time

.

Comprehensive management of modules, elements, and facilities.
Considerations:
Izaro MMS is a state-of-the-art maintenance management software, which allows to significantly reduce the response times of the maintenance brigades, thus increasing the productivity of the company.
It also allows you to resolve incidents by quickly responding to the required spare parts and contacting suppliers. 
Another of the highlights of this CMMS is the analysis section, through which it is possible to determine the causes of breakdowns, as well as establish the average resolution times and which are the most sensitive machines.
#10 Trey CMMS
Outstanding Features:
Maintenance plans according to each work area.

Notices file

 that can be transformed into work, installation, repair, and maintenance orders. History of equipment maintenance and repair work.

The strict control of the revised equipment. 

Automatic management of similar situations.

Multiple options to generate delivery notes or invoice work orders.
Considerations:
TreyGmao is a CMMS to control equipment maintenance and repair tasks. This maintenance management software can be purchased by companies from different sectors, as it has been designed with extensive parameterization.
 It also includes a complete commercial management module that is divided into orders, budget, delivery notes, invoicing, payments, collections, and CRM systems, among others.
 Improves communication with customers through the web portal where they can consult the work in progress and request new ones.
What should I keep in mind when choosing maintenance management software?
The market offers a large number of maintenance software, so it is not always easy to choose the right one.
 Before selecting any program, it is necessary to clearly determine what the objectives and goals are to be pursued with its implementation. 
Next, you should find complete information about each of the options, including recommendations, to finally choose the one that best suits the user's preferences and needs.
In general, there are some important variables to consider, and that every good CMMS should have.
 First of all, you must be able to integrate all the data from the other tools that the customer has. The CMMS should also be updated on a regular basis, to offer the latest in technology, advancements, and security.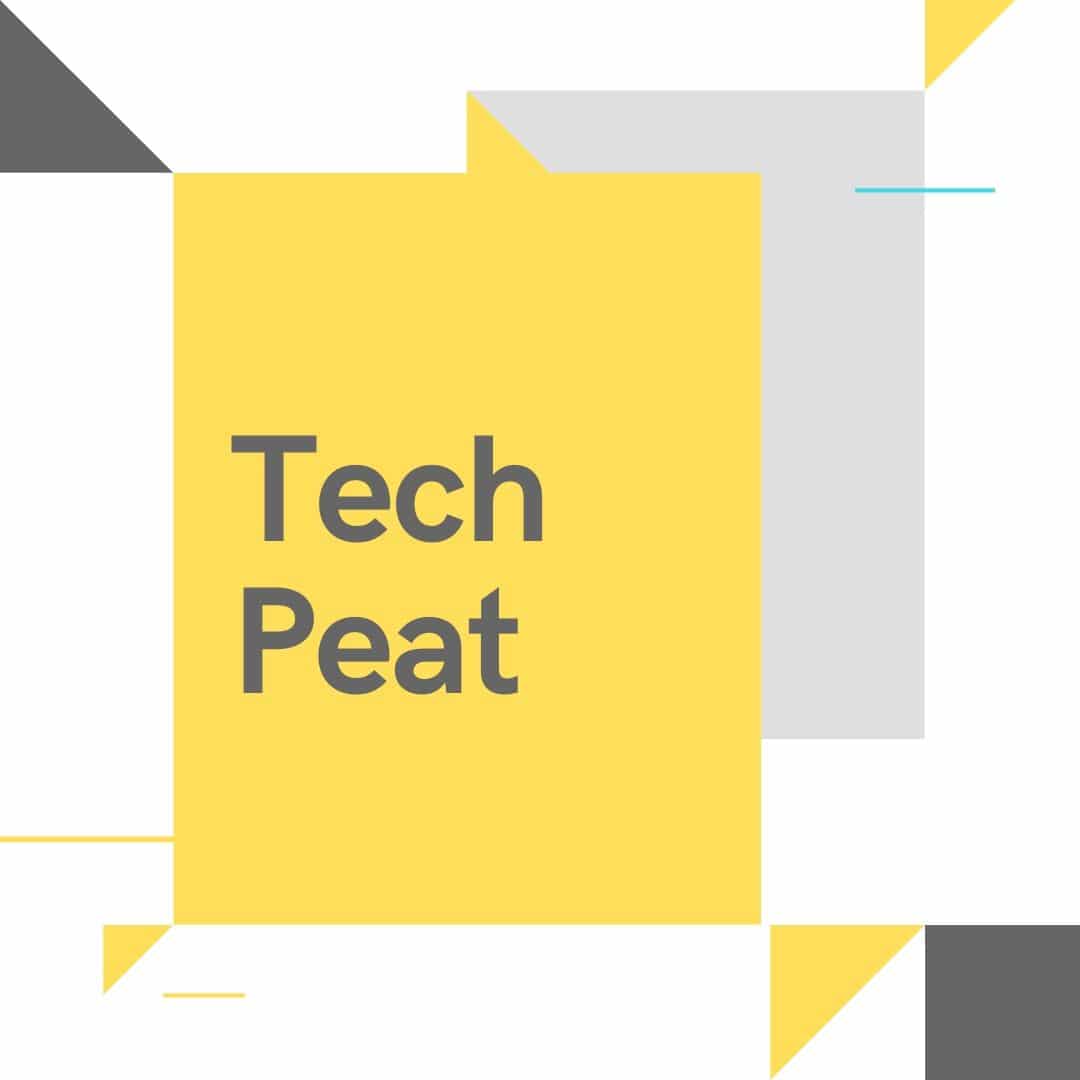 Blogger, WordPress, JavaScript, software leadership, software development, and related technologies.  Love to write blogs and Articles and Passionate About sharing Knowledge.