How to Fix Fallout 4 Won't Start Error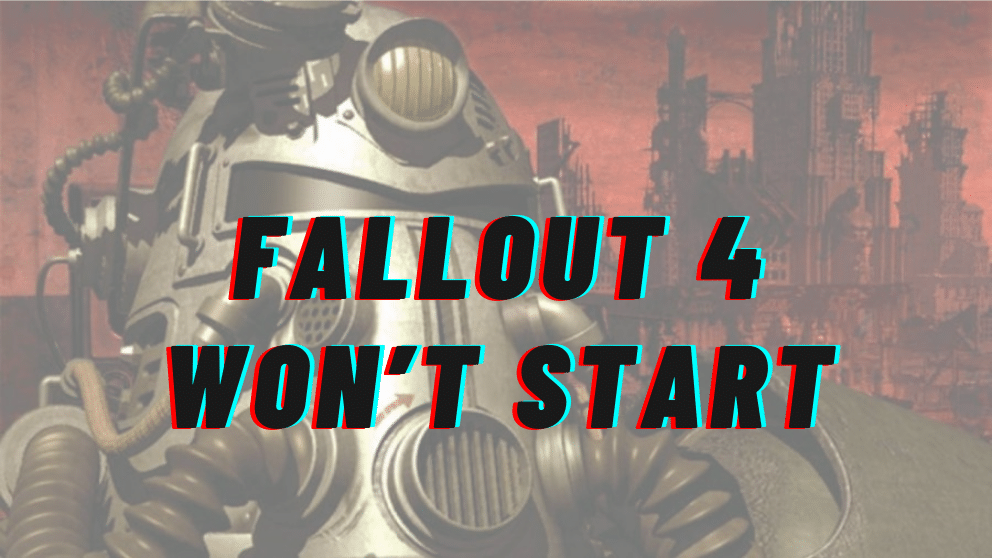 Action game Fallout 4 interruption is the most irritating thing for the player. Most of the time, we came across the error Fallout 4 won't start new game. As per experience from gamers, Fallout 4 won't start won't start when they try to launch it. 
Here we have to bring all fixes and solutions for the main problem of fallout 4 won't start a new game. Do refer to the below information and get rid of the issue. 
Here is the list of solutions for Fallout 4 Won't Start
Fix
1. Restart the Fallout 4 game
– The first and most important thing to do is complete restart your game.
– Press the Exit button and go out from the steam client as well.
– Press CTRL, SHIFT, and ESC keys from the keyboard to open the screen's task manager.
– Find steam client service from the list and do right-click.
– Select the second option, End Task 
– Now start the game again.
Fix 2. Run the game in compatibility mode
– First of all right click on the fallout 4 icon on your desktop.
– Then click on the last option properties.
– Now click on the compatibility from the opened dialogue box.
– Now check the check box written as Run this program in compatibility mode for.
– Now start the check fallout 4 crash on startup resolved or not.
Fix 3. Run game in windowed mode
– Open your Steam and find a library. 
– There will be a list of all installed game on your device
– Find fallout 4 and go to properties.
– Now in the general tab, you will find out your solution from set launch options.
– In the launch, options write as –window-mode borderless and click on the ok button.
– See the fallout 4 will work.
Fix 4. Disable antivirus software
– Fallout 4 not responding on the startup issue might appear due to some interruption from antivirus software installed in your device.
– You just do right click antivirus software and choose the disabled option as per your required time.
– You can enable it for your device protection again late on.
Fix 5. Run the Steam as an administrator login
– Ctrl, Shift, and Esc keys will open the task manager on your screen.
– The task manager menu will show all running processes into it.
– Now click on the steam process from the list and click on the end process tree from right-click.
– Make a right-click on the steam icon displayed on the desktop.
– You will find the properties option at last from the list.
– Navigate towards the compatibility option.
– Later, find the option called "run these programs as an administrator" and tick the checkbox.
– Here you will find the issue resolution for fallout 4 won't start new game pc
Fix 6. Update Drivers
– One of the reasons that fallout 4 won't start is an e outdated or irrelevant drivers.
– Find window and X key and go to the device manager option.
– Now navigate to Display adaptors and click on it.
– Choose menu driver. At there you will find all information about your devices installed drivers.
– Now click on rollback driver, and it will install an older version of drivers to your device.
Fix 7. Play Offline mode
– Yes, you can always go with offline mode to deal with fallout 4 won't start issue.
– Click on the Steam from the tabs.
– You may find the option named as go offline from it.
– Click on go offline, and it will change fallout 3 game mode.
– This fix will resolve your fallout 4 won't start issue.
Fix 8. Reinstall the 
fallout 4 game
– You can always find a solution for fallout 4 black screen on startup with reinstall the game.
– First, you need to take a backup for your game files from c drive and go to the steam folder. In that, you will find our game fallout 4.
– Now for the safe side, move that game folder to any other location on your device.
– Now go to Steam, and in the library option, you will find the fallout 4 folder.
– Do the right-click and press on uninstall option.
– Now also clear the task process as mentioned in a fix 1.
– Now go to Steam and install your game steam 4 again.
– Now you can add that moved folder back to c drive.
– The fallout 4 won't start Xbox one error is clearly resolved now.
 Some FAQs
Why does Fallout 4 not start? 
– Fallout 4 does not start error has a much-affected reason. There might have some problems either with the device, driver, properties, or the Steam.
– These all issues can be resolved by simple fixes mentioned in this article. 
How do I get Fallout 4 to work on Windows 10? 
– This is a common problem for this action game, Fallout 4. You can always fix it with the proper use of drives. Either update or reinstalled the software.
– Also, make sure that there is no interruption over the fall 4 application from the software you are having on your pc.
How do you fix the black screen in Fallout 4? 
Fallout 4 won't start black screen can be the cause of your graphic card. Make sure you are using the most dedicated graphic card for uninterrupted gameplay.
Why is Fallout 4 crashing?
This is quite true that fallout 4 game is making some error or crashing while playing the game.
This can be highly referred to as a graphic display related problem.
Moreover, you just check that your device has all the necessary installs to play fallout 4.
The above-collected solution is much applicable when fallout 4 won't start black screen. Or when nothing appears on the screen. I am sure you can find all issues resolved. So start to troubleshoot now for fallout 4 won't launch steam 2021. Do contact the techpeat team for any tech solution.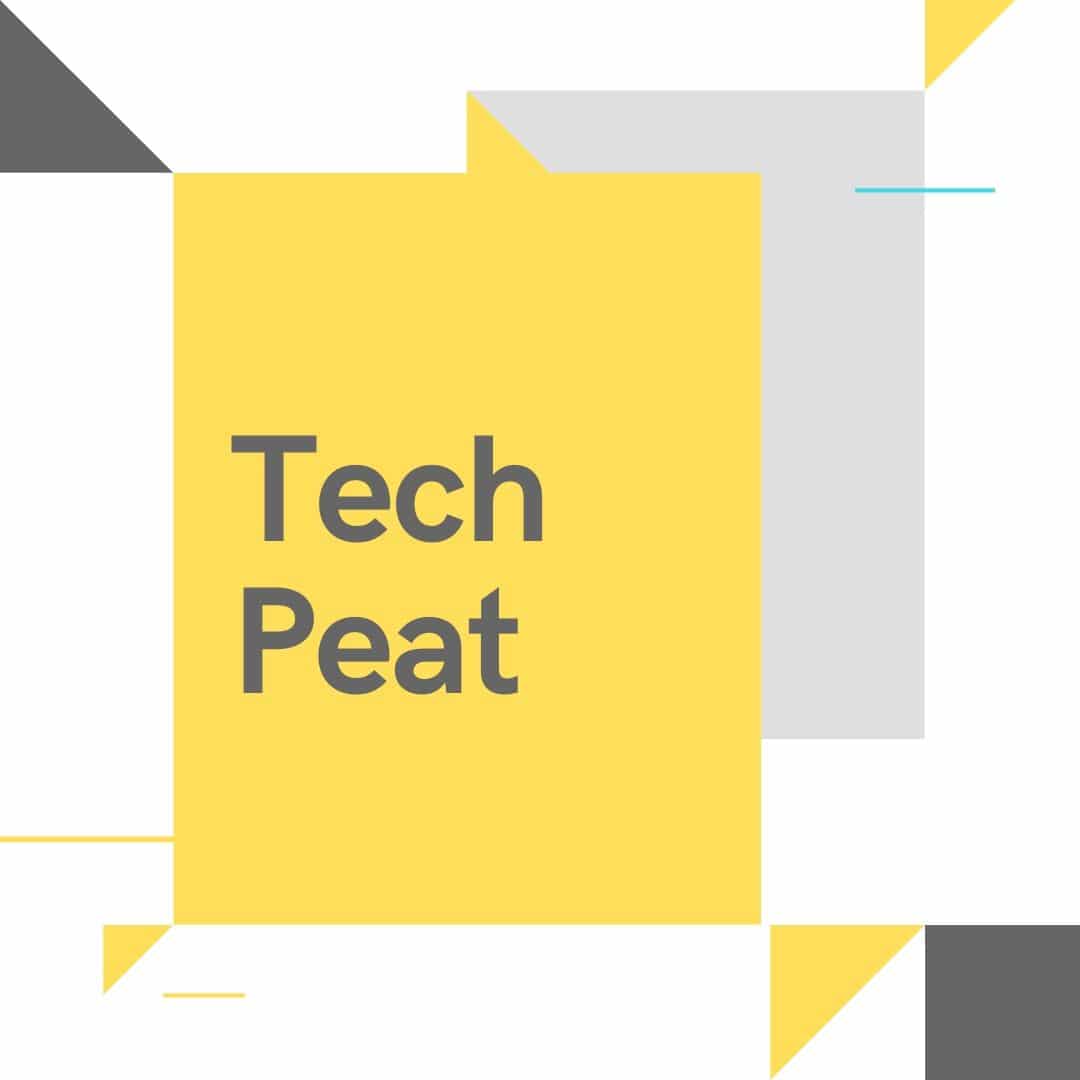 Blogger, WordPress, JavaScript, software leadership, software development, and related technologies.  Love to write blogs and Articles and Passionate About sharing Knowledge.