Best Free PC Cleaner Software 2021 helps you to clean all the junk files and optimize your pc. It removes all the unnecessary data and makes sure that your pc in good condition. It also checks that each resource is used properly.
PC Monitoring Software clears all temp files optimizes hard drive space, clear cookies, and browser catch and clear RAM. All these are the main objective of pc cleanup software. Other than this, it performs many other tasks well.
There are many Best Windows PC Cleanup Software available in the market but which are trusted enough as well as smart. And I am here with the same topic. Before you go to the names, first find a reason why you want it on your pc.
Why You Should Have PC Cleaner Software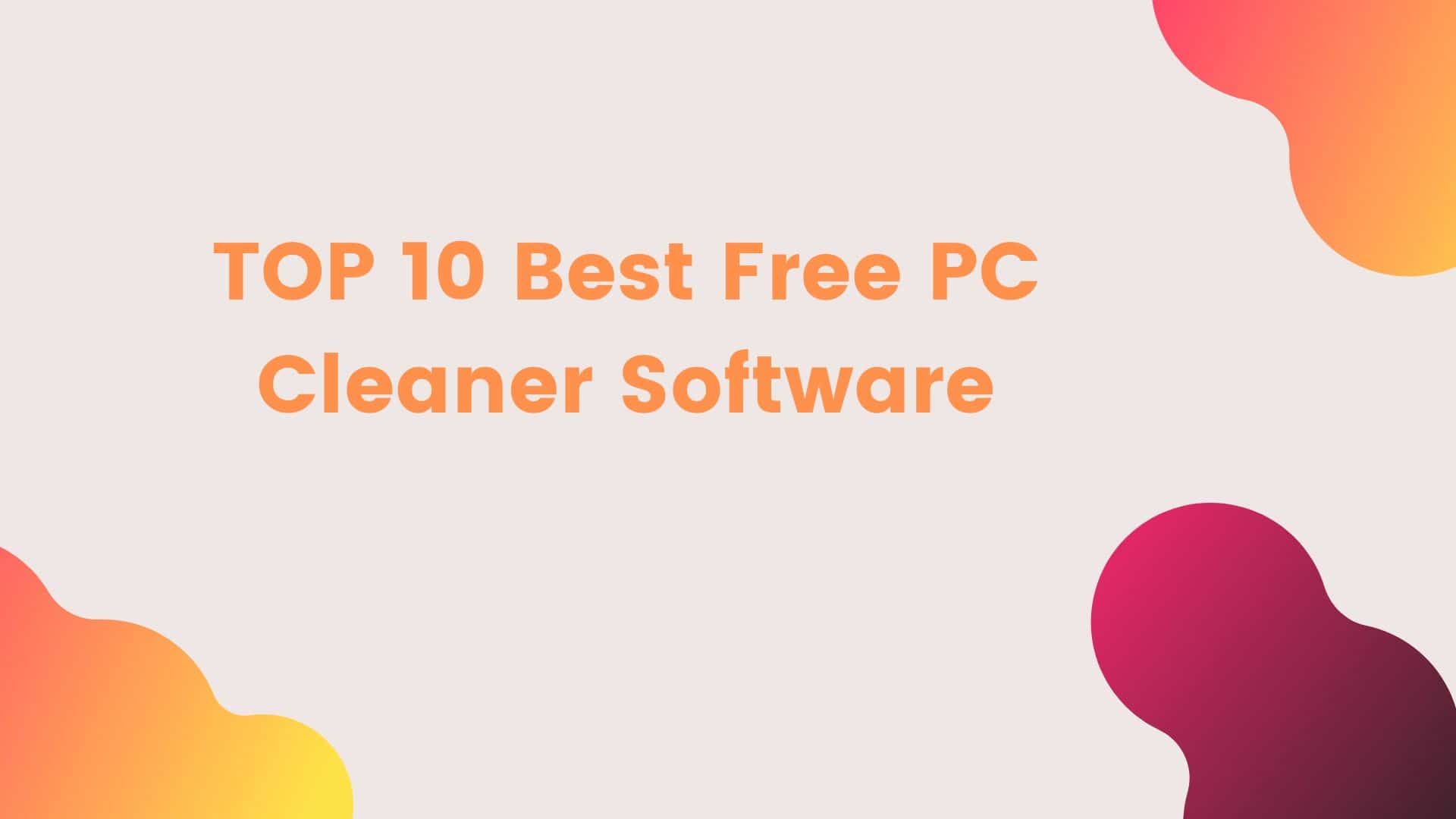 Before getting any tool on your pc, it is necessary to find out the reason behind using the software. When you install, uninstall or do any task, your pc saves the data in the registry of the pc. It requires regular optimization. If you do not do it, then your system slows down and leg.
The overall process is time taking if you do it manually. But with this software, you can save lots of time. It frees up space and keeps your pc organized. The main use of this software are given below:
Scan your pc and clean logs, junk files, remove incomplete download, and delete other obsolete data that affect your pc speed
Provides all-round protection
Gives a super boost to your pc
Helps in freeing up chunks of space
Maintain the stability of the system by cleaning up the registry database
Best Free Antivirus software
#1 CCleaner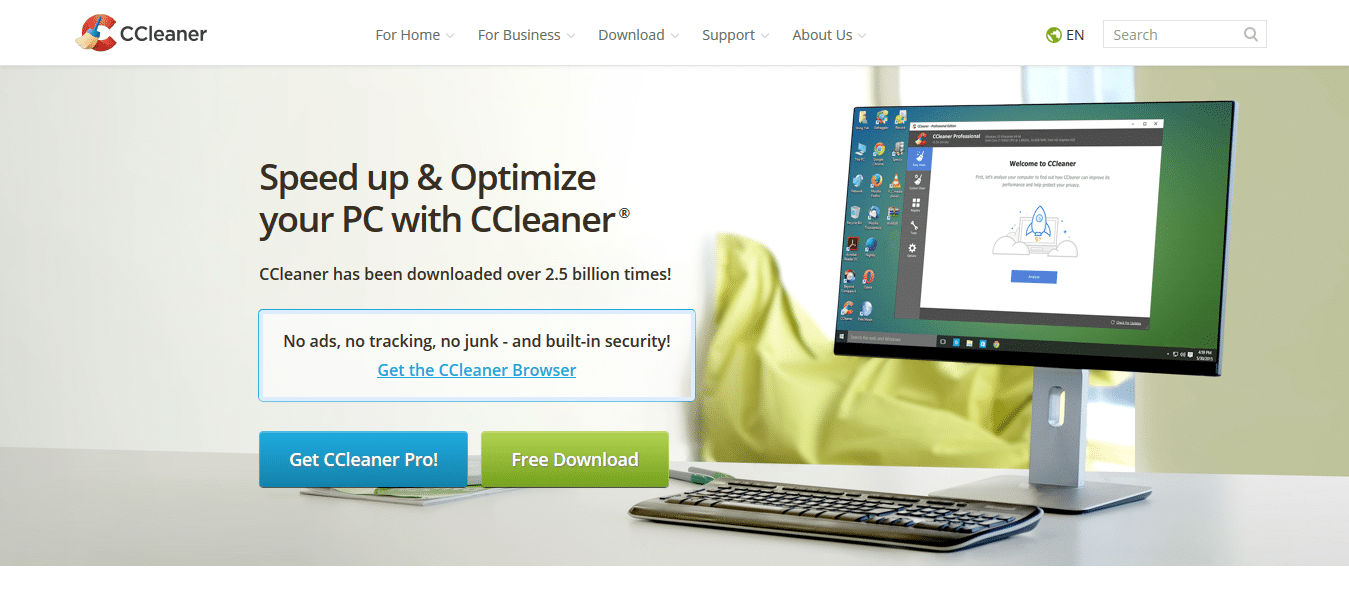 CCleaner is one of the popular names due to its sustainability and powerful scanning. It clean every file of your system that a default cleaner can't do. Easy to use and you will surely find a noticeable performance boost up.
It comes up with two versions; free and paid. The pro version has some additional features like removing unwanted stuff from apps and browsers, Disk analyzers, Registry cleaner, and much more.
In short free version has many tools that are useful and enough for normal scanning. But if you want, the advanced tool then goes for the paid version.
#2 Comodo PC TuneUp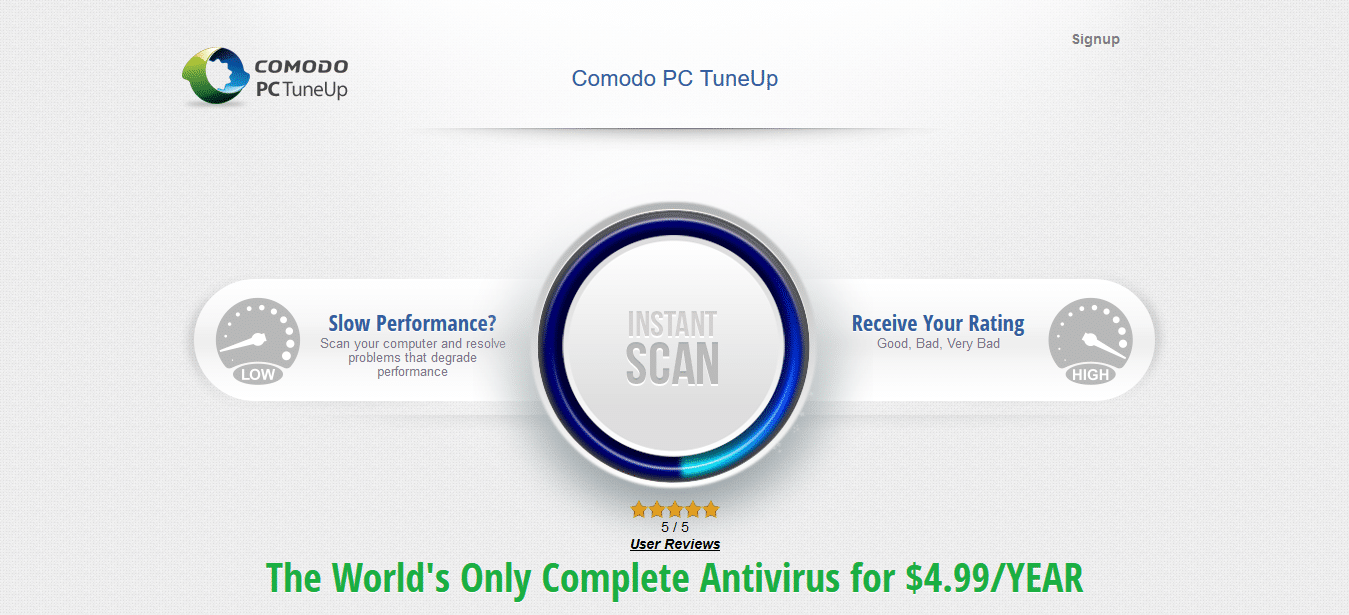 This PC cleaner tool is known among the users due to its efficiency and optimization. It works best for windows and cleans the pc at best. Once you launch this software, you will find improvement in the windows booting time and can solve many issues of pc. It speeds up the overall system.
The junk cleaner of the software clears all unnecessary files from the system. If there is any damage to the registry, then it will also repair it.
You do not need antivirus as it can clear all malware too. Some notable features include a defragmentation tool, duplicate finder, deleting locked files, and more.
#3 Ace Utilities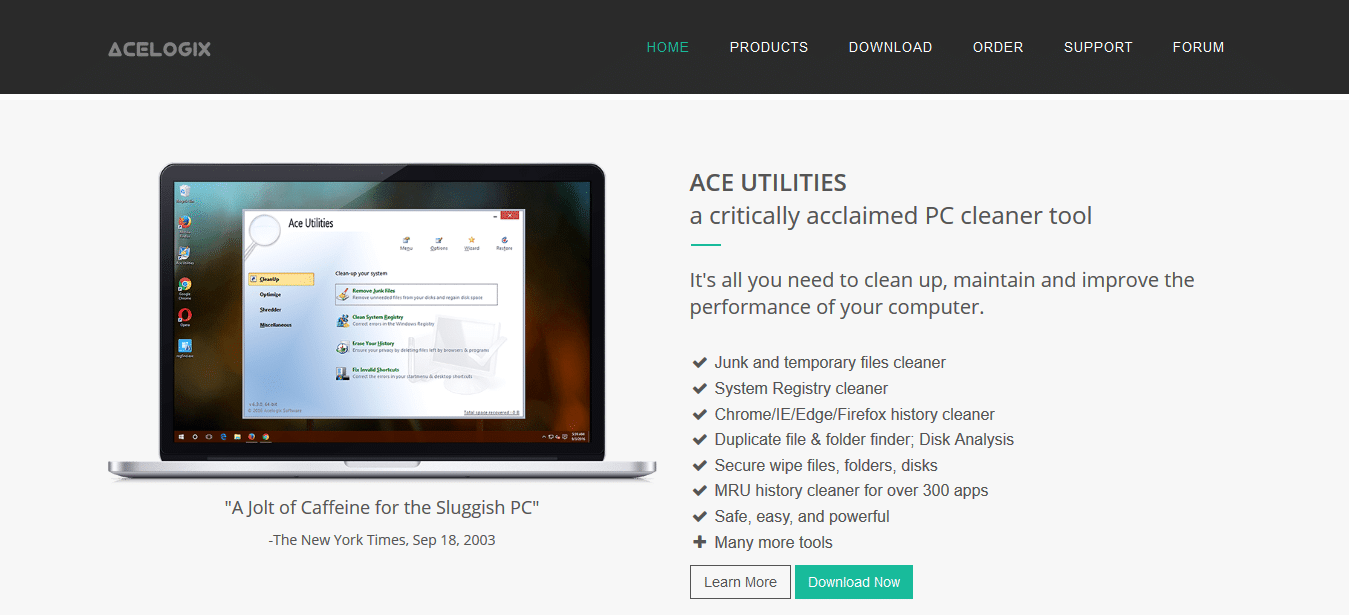 If you find a performance issue in your pc, Ace Utilities is here to help you. It thoroughly scans your pc, finds and removes all junk files, and clears it. Junk files removal include temporary files, system registry files, duplicate files & folder,  web browser histories, analyzing the disk, app history cleaners, and few more actions.
It starts automatically and minimizes all the unnecessary processes that consume the memory of your pc. Using this software, you can also uninstall the apps from your pc. It also clears all the cache files for providing justice for the registry as well.
#4 Atomiccleaner3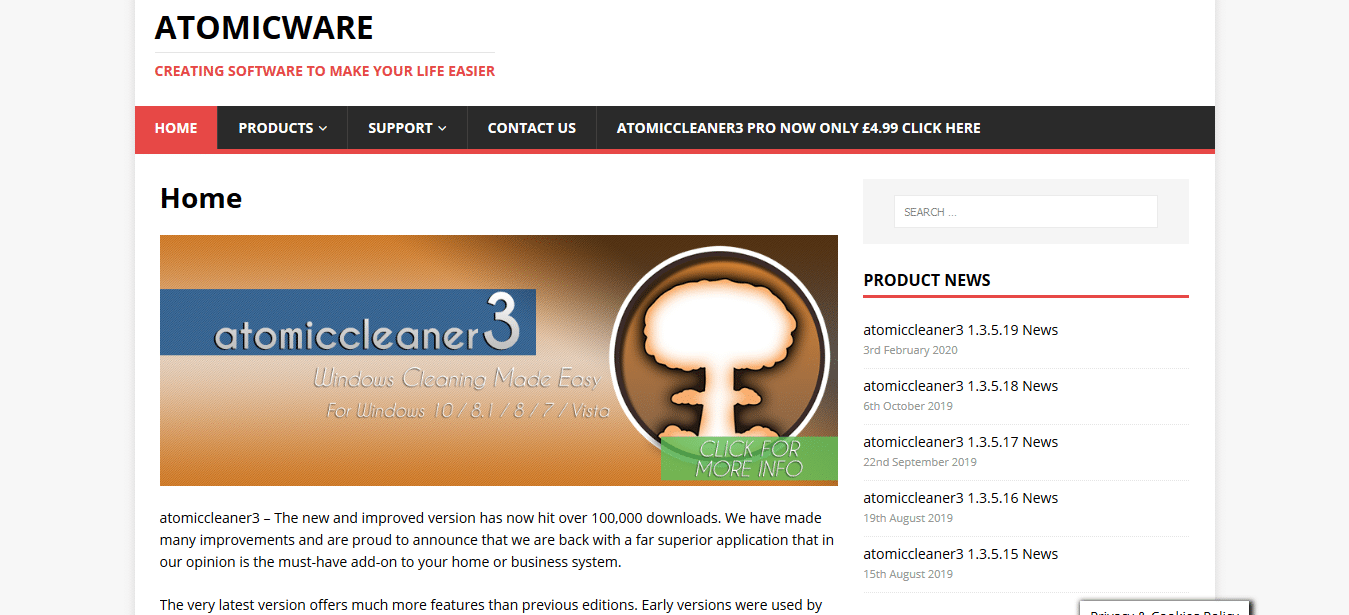 Atomiccleaner3 is always there to help you to increase the speed of your pc by removing all unnecessary files. With this Free Cleaner for PC your pc, load documents speedy. The software also updated regularly to minimize all the bugs in the system and pc.
This easy-to-use program permits the user to improve the performance of the pc with one click. It removes spyware and never collects data from your system.
#5 Glary Utilities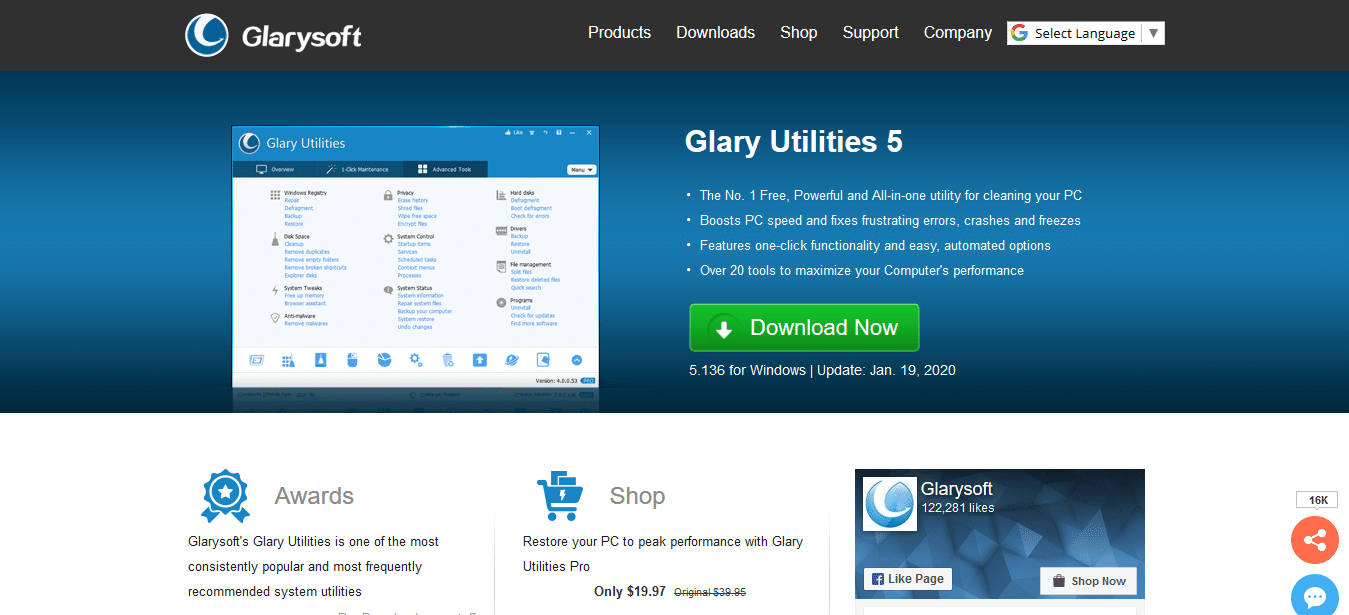 Another famous name in the list of Best Mac Cleaner Software is Glary Utilities. With this software, user can easily fix most the problem that creates trouble in their pc. You can also call it the device manager as it performs some other tasks as well.
It includes install/uninstall the program, repair of the disk, hard drive scanning, and many more. This premium software is capable of generating some fruitful results in many aspects. Get the software and use the features. Enjoy!
#6 Ashampoo WinOptimizer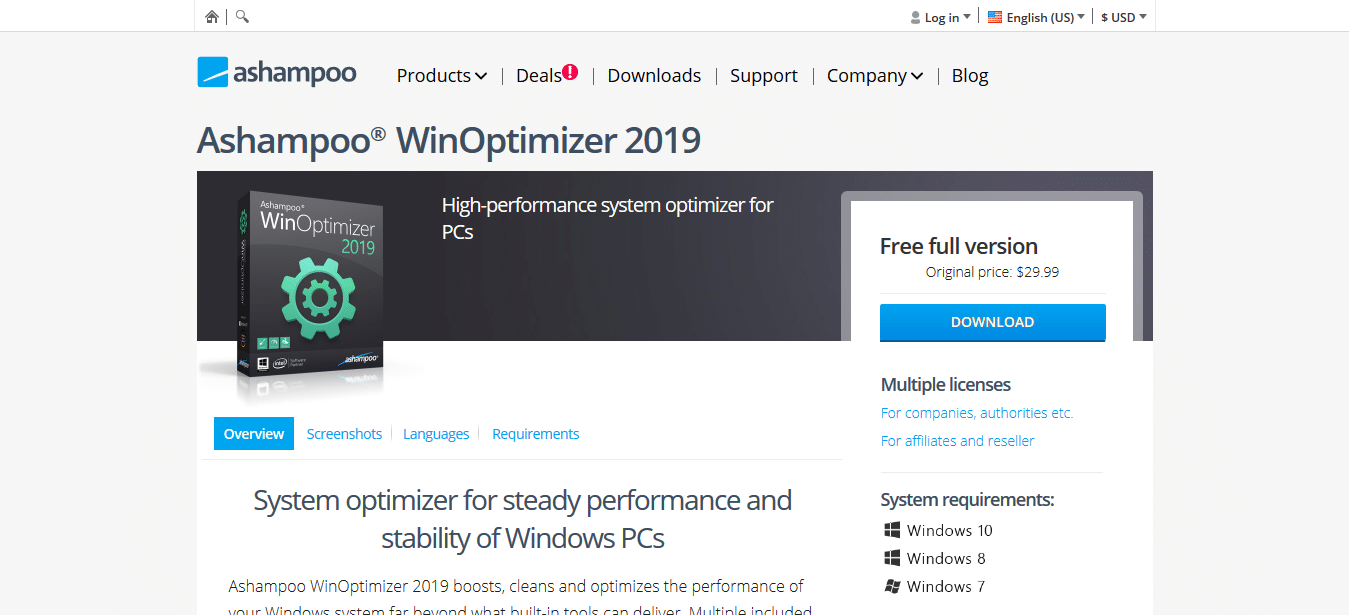 Ashampoo WinOptimizer is one of the highest-selling software due to its flexibility. It can do multiple tasks together including scanning for junk files, restore broken registry entries and single click browser cookies, and erase all unnecessary data with a single click.
It previews all the scanning and shows the details, explains what it is, and tells you why you need to remove it from your system. All the tasks will complete within your windows.
#7 Automatic driver updater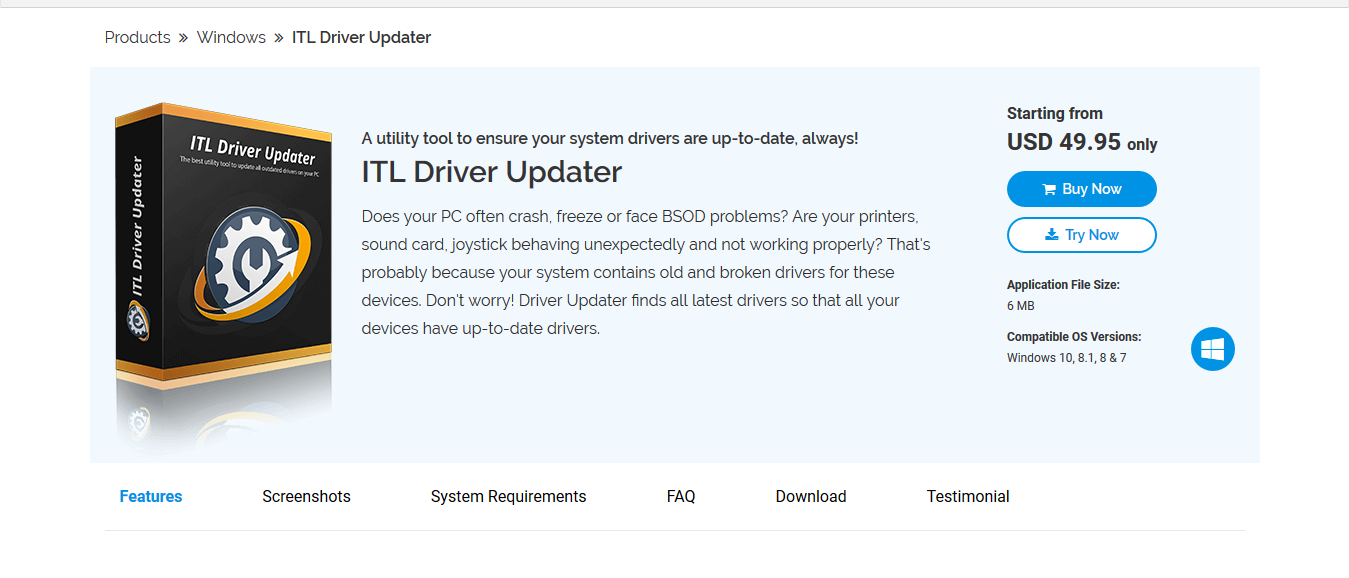 With the main role of security and anti-virus software, automatic driver updater also works as optimizing software. It comes up in two versions free and paid. The paid version charges $49.99 per year.
The cleanup includes run-to-system scan, identifies broken registry items and shortcuts, tracking cookies, system junk, hard drive scanning, universal driver update, real-time monitoring, browser cache items, start-up programs, and few more.
The clean and easy interface, drop-down menus, and tick boxes provide what users want.
#8 Clean Master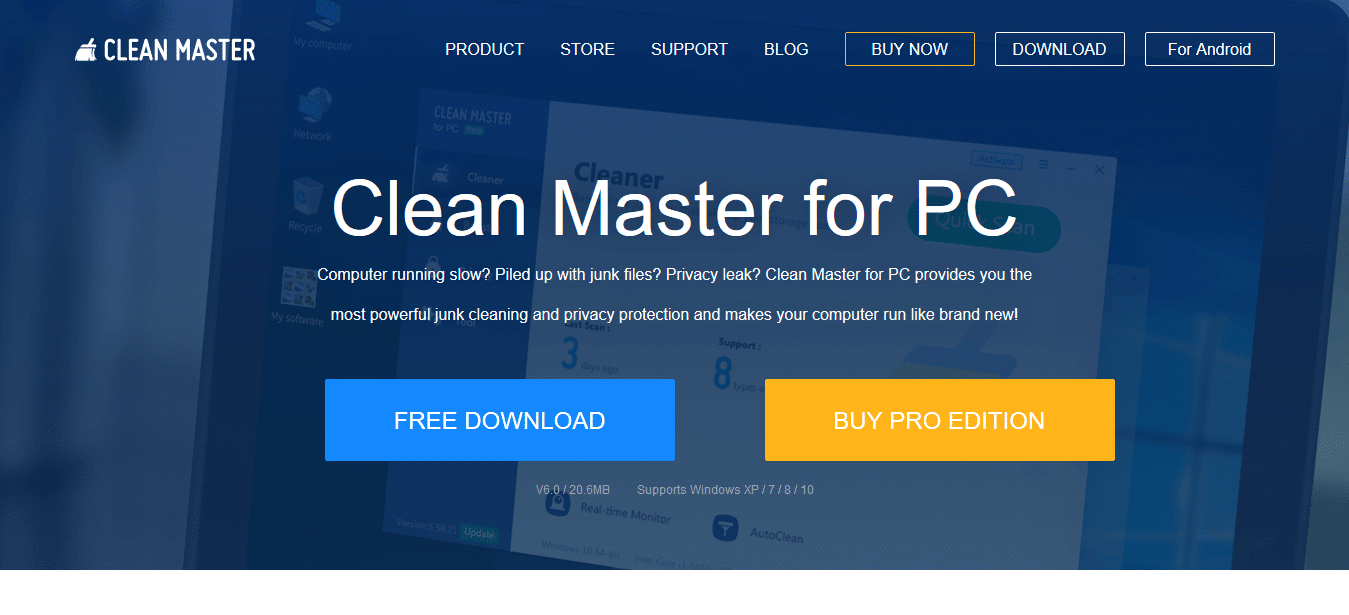 Clean Master is Free Cleaner for PC and popular for windows systems. It was originally for the android version, but they also work best as a windows system now.
It removes all junk files, cached files, invalid registry keys, and optimizing system setup. And it leads to free disk space, memory and pc run faster and efficiently.
It boosts the PC's speed and performance while running some software, browsing the internet, or enjoying games. Users can switch off any unnecessary start-up applications to improve speed.
#9 System Mechanic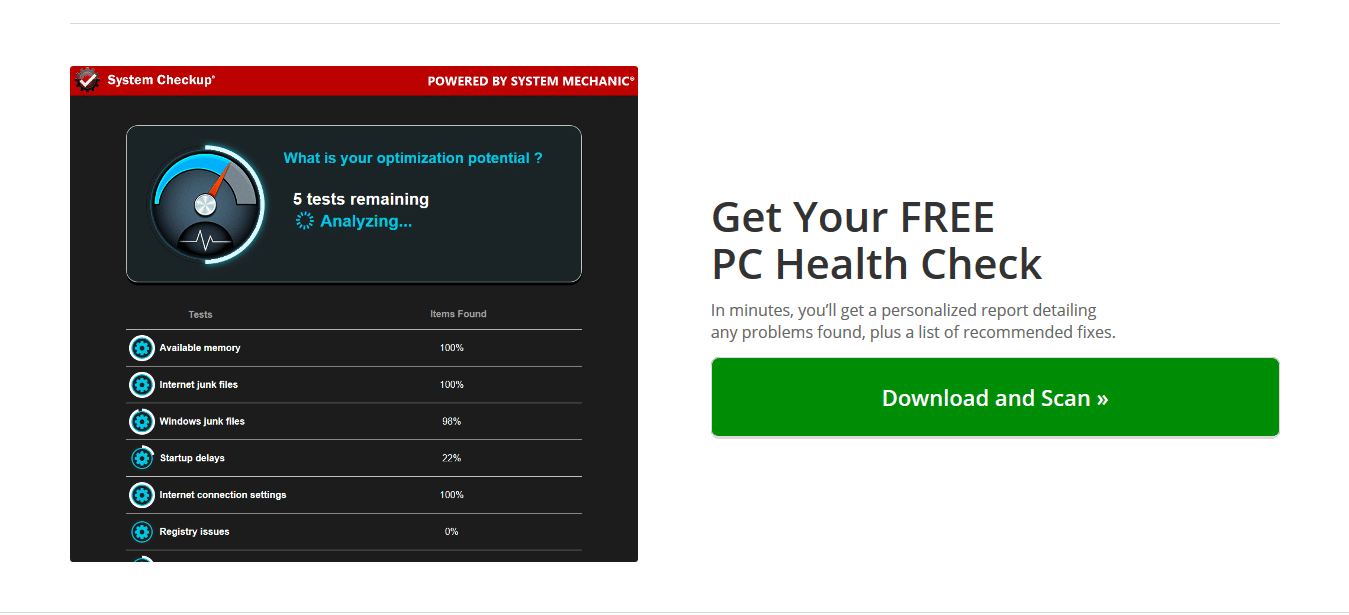 This best PC Security Software up-mark your system's performance by 100%. Whether you are playing games, doing design, or performing multiple tasks, it will surely help you to improve the speed.
It caches resolve registry problems and stabilized windows. It can also repair internet connection repair, shortcut repair, reclaim waster RAM in real-life, and pc cleanup to remove all junk and clutter files.
#10 Auto Window Manager
Auto Window Manager mainly used for managing window size. With it, this software also works as PC Security Software that works for every program.
It can also work similarly to other apps. According to me, you have to pick other names compared to this if you want to pick the free version.
Conclusion:
It is all about the top 10 best PC cleaner software for windows 10. We hope you like the list. Go to the official site and find more features if you want to use it or find it worth it to buy. My friends, Ask your doubts using the comment section below.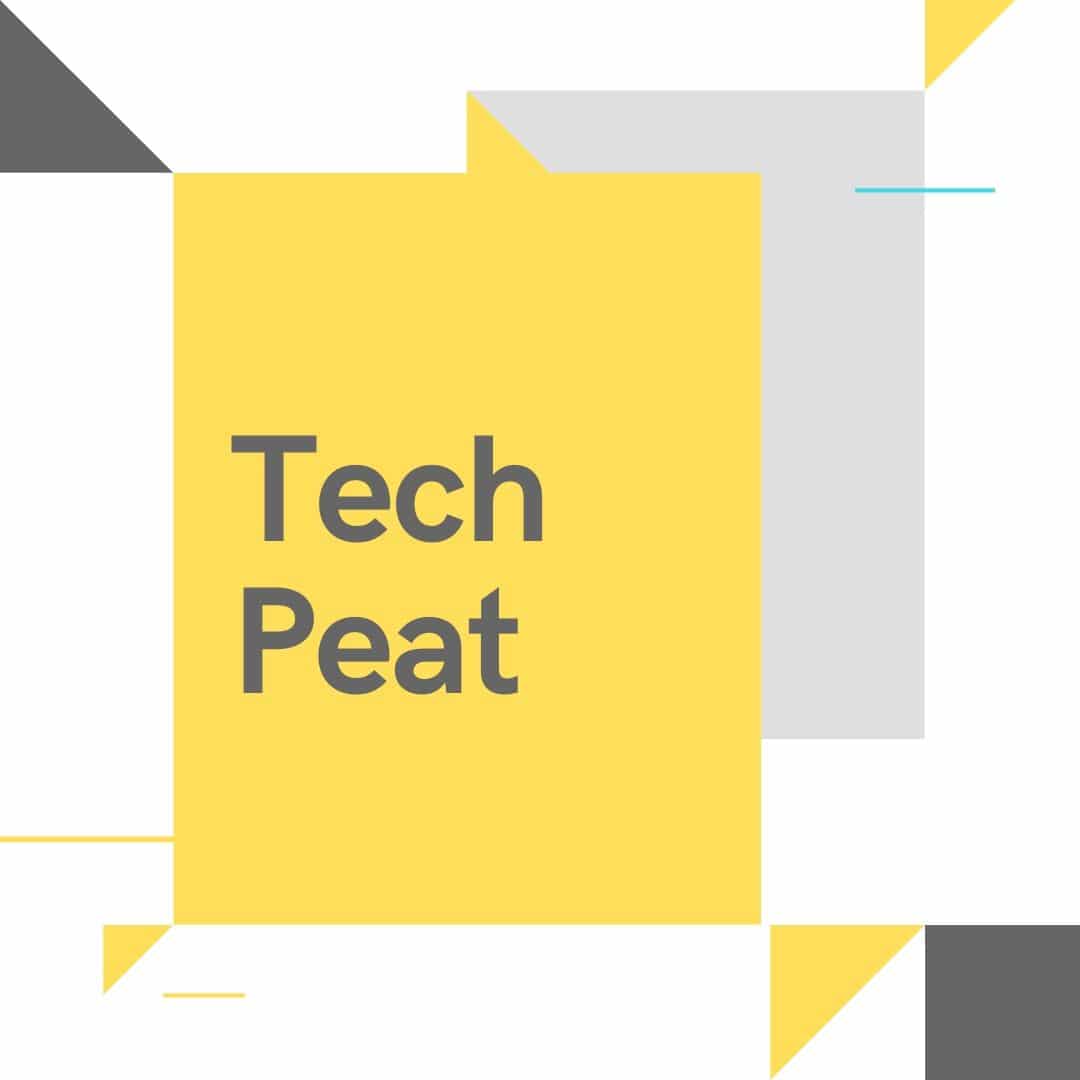 Blogger, WordPress, JavaScript, software leadership, software development, and related technologies.  Love to write blogs and Articles and Passionate About sharing Knowledge.