BEST RAINMETER SKINS FOR WINDOWS SYSTEM
If we talk about the most used operating system for a computer, then the only name that comes in our mind is Windows. Yes, Windows dominating the market with a single hand for many years.
The wide support for hardware and software makes it a more interesting platform. And it can customize your pc as per your need, and one of the tools that can customize your windows is Rainmeter. So it is time to customize your pc appearance with the cool skins of Rainmeter.
I think you might have the question that what is this Rainmeter thing? Then let me tell you that it is one of the widely used tools of windows that can create beautiful themes for the desktop of your Windows.
The Rainmeter is a great tool that gives you a completely customized look to your pc as per your wish. And you can easily keep your eyes on a system like memory, battery power, and data streaming places such as RSS weather forecasts, emails, and other feeds and system notifications.
Why One Needs The Rainmeter For Their Windows PC?
The Rainmeter provides many highlighted features, and one of it is the skin for your desktop's background that intensifies the user experience and interface of the system. It can be used to create your theme of windows with added features.
The Rainmeter has pre-built themes and skins that you can use to provide a better look to your desktop and with it to perform some additional functions. It can also record your to-do list and notes. It can control the media player, and launch apps from the desktop itself. And for it, you do not have to go through the complex process. It needs a clean, self-effecting interface to customize and rearrange your things.
You can easily customize and modify all the things on your desktop to use each of them easily, which is the biggest advantage of the Rainmeter. On the internet, you will find lots of skins for windows.
Rainmeter also reduces the resources of CPU and RAM to minimal due to its tiny space footprint. Though it is an open-source desktop customization tool yet, it covered under the GNU General Public License v2 license terms.
So all the above are some of the highlighted features of Rainmeter, and after reading it, you find that it can perform many helpful functions. So, if you don't want to wait for more to get your Rainmeter skins, then we are here to aid you to fulfill your wish. Yes, today we are here with the best 25 Rainmeter skin's that personalized your desktop of Windows with some useful functions. So let's start.
Top 30 Robust Rainmeter Skins For Windows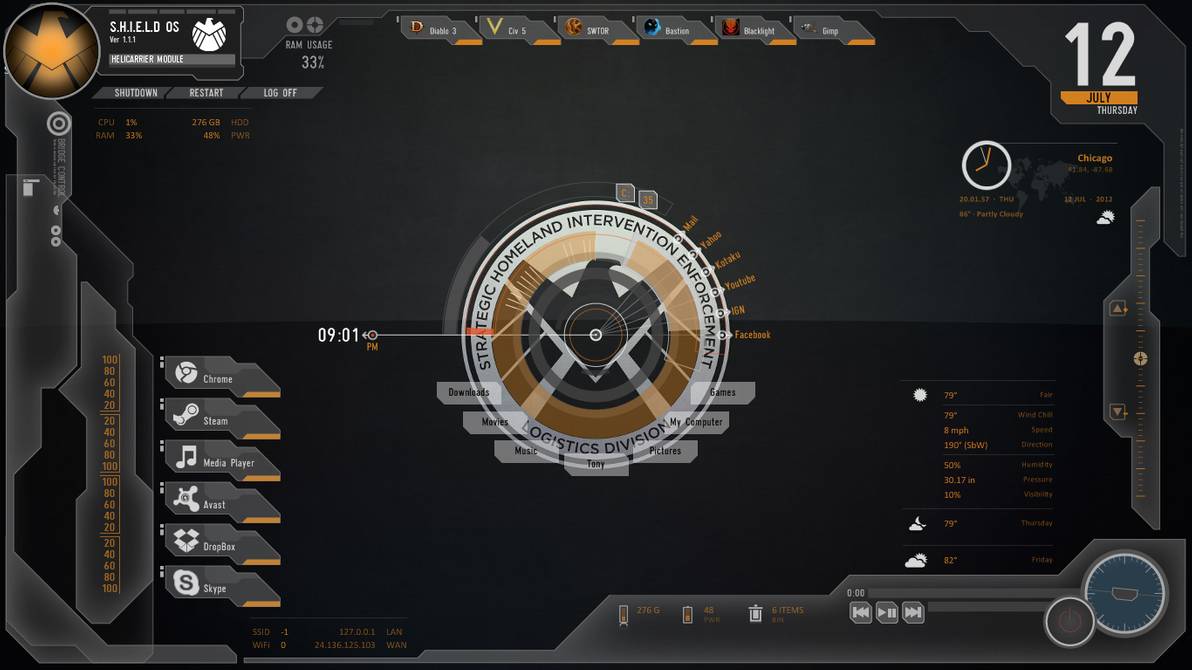 This best stylish Rainmeter skin is fresh and trendy with a bright overall look and white background. Some of the highlighted options are favorite apps, an integrated Google search engine, and folders. It concentrates on creating primary tools on your pc that saves your time and comes handy whenever needed.
This Horde dark-colored theme is for serious people. This solid theme comes up with lots of features. It has beautiful enigma twitter, enigma RSS reader, enigma taskbar,  enigma address line, enigma reader, and enigma network line with a circle similar to the kingdom heart that memorized the system resources and clocks.
Those who are space lovers, this theme is perfect for you to decorate your desktop with this crisp quality simply nova space theme. It gives a new level to your skin with its excellent display quality and futuristic features.
Another beautiful theme by Rainmenter is Hero. As per the name suggests, it plays the role of hero and converts your desktop to something beautiful with its personalized theme.  It developed by the space war wallpaper developer Alex Rafael. It features multiple cool widgets and tweaks like circle clock, circle network, circle HDD, and few more widgets.
If you are looking for an innovative background Rainmeter skin, then your search will surely let you to this sensuous Eker Lina Searching Rainmeter Skins. Eker Lina has some additional packages available, and each of them has an independent dynamic placement for the user. It is easily adjustable with the widgets and other information displays on the screen.
Speed, the Transparency Effects Rainmeter theme is another fantastic theme that shows the effect of frosted glass. This frosted glass effect is the reason for its transparency. It can easily match with some minimal and muted wallpapers that give a minimal look by evenly blending. It gives the look of the speedometer to the RAM/CPU meter, and it is the reason why the name of this theme is given speed.
This Enigma theme is one of the best, popular and highest downloaded Rainmeter themes to use with ease. Due to it, this theme was made the default theme for the year 2009. Undoubtedly, this theme one of the most picked and favorite themes of all time.
If you are looking for an easy Rainmeter theme then ABP is the one with its elegant look. Each feature is displayed in the submodule boxes with easy to find a drop-down menu. However, the function is the same as other themes, but the presentation is quite simple.
Due to the sharp look Razor is also known as a glossy Rainmeter theme that gives a razor effect to the window's background.  The theme displays the sub-modules with the combo of Weather, Customizable dock, System Libraries' shortcuts, Power status, Date and Time header, and Network strength.
PILEUS Suit is an excellent Rainmeter skin with a fresh view of multiple features. In size, the theme is quite massive, but it is due to the features it holds. Yes, it supports everything starting from Power status, RSS feeds, System Disk, System folder, shortcuts and time and date header.
If we look for the easiest theme of Rainmeter that can run easily with any high-fi requirement, then Before Dawn is the one that requires minimum tweaking. Simple to understand and visualize as all the functions are display on the center of the screen. It displays all the information in a highly interesting manner and also features the shortcuts for quick access of all programs, websites, date and time, RSS feeds, and temperature of your current location.
From the name, one can find that it is a modern theme. It is simple and beautiful with a minimal design that has the power to catch everyone's eyes. For a clutter-free look, every feature is sorted delicately and the small widget on the screen makes the theme look clear.
Mangotsfield skin can present stuff like System folders, drive shortcuts, personal RSS feeds, Time & Date, Local weather report and Media controlling alternatives.
Mass effect has something that can give a tribute to your favorite game. It looks like a Commander Shepard, that is going to fight against the Reapers. The skin shows the multiple modules on the screen such as Media playback, Time and date bar, and Control panel. The best part is no need to apply an effort to customize the theme.
This fantastic Avenger shield theme is love! Yes, we all have some favorite superheroes, and we live in their fantasy world. This theme creates your superhero team and gives it a personalized look. The features include CPU/RAM/HDD monitoring widgets, intricate clock, Shutdown buttons, Date, Options menu. If you want, then you can add progress, Music Player with Playback, volume control, and Album artwork options.
Hey, if you are looking for Iron-man's buddy "JARVIS" as your desktop background and your companion on your system, then this theme is the one for you. This theme converts your desktop like JARVIS, and you can claim it as your own JARVIS! With multiple modules, it is entirely customizable, and even the modules are easily re-positioned.
It displays Temperature details, Hard disk capacity, Clock/Date; personalized RSS feeds, system shortcut folders (e.g., Downloads, Music), that begin from the arc reactor core. Cool! Isn't it?
The Adian Bolon Aero Skin is a great Rainmeter skin. It can customize your whole screen. Even it can launch the apps in a single click, control multimedia player, view local time, and few more. The color of the theme is green which gives a soothing feeling to your eyes and save from strain.
The Pog Pack Skin is easy, clear and highly customized skin that is best for anyone. With its ten inbuilt variables, you can change the look and control of your skin. Due to its easy customization approach, the customization is limitless.
The Darkness Fall skin is an unimaginable Rainmeter theme, and it is due to its beautiful landscape of the background that has the charm to bring the joy at your screen. This theme incorporates different skins smartly and uses each of the functions like a pro.
The Windows 2019 offers you a futuristic idea of the windows looks in 2019. Yes we know 2019 is here, but it gives an imaginary thought to the theme like what is and how the future look of windows with is some intensify and cool features. The Windows 2019 edition comes up with good-looking and infographic information bars and square widgets. The concept behind it is to provide the killer desktop skin to the windows lover users.
If we look for minimal Rainmeter skin in the list or skin available over the internet, then iSteve can be counted as one of the best in it. It is a solely based theme that converts your dull desktop to the beautiful one. For the simple user who likes elegant objects, this theme is perfect for them.
I think I don't have to give you an idea about the theme as the name says everything about it.
This skin features all the info on your desktop like the newspaper shows every news to the readers.
Even when you use it, you feel like you are reading the newspaper on your screen.
Yes, it is refreshing and fascinating plus it is very intellectual and gives your desktop a unique look.
The Neon space makes your mind calm as it is so much soothing theme. It gives you the intense influence of the space itself.
It highlights the display in the neon color with different space items. The theme comes up with a nice hologram effect of the solar system, a planet, CPU usage, calendar, and more.
So, this is another theme for the space lover. You must try this as it gives the effect of full space.
The CAT-VR theme is pretty straightforward and has a minimal background on the back.
It is lightweight but manages all the information about your system.
At the top and bottom, two primary custom bars show the usage of CPU, RAM, application launcher and weather update.
Glasses are fully transparent skin that offers many features. It includes a sidebar that you have seen in Ubuntu.
It is ideal for those who wish to view all the information in front of their eyes that are on the desktop directly.
You can see functions like RAM, the speed of upload, ROM, Shortcut icons, etc. with the alien touch on the screen itself.
The theme has many other features to offer, but all together makes the screen a little clumsy.
So the most-awaited and redesigned theme of our list is here. Yes, Wisp is lightweight and attractive both.
At the bottom of an application launcher, it offers a bar. And on the screen, you can see the time, system information, calendar, weather, and hard drive information.
How To Make Your Raimeter Skin?
So before we move to the main point first, you have to understand how Rainmeter works.
It uses Lua- a scripting language and hence to make your theme you have to learn this language first.
it makes the desktop skins and lightweight widgets. Even one can incorporate a clock, application launcher, weather, visualizer, app shortcut and music player.
To set it as per your requirement, you have done some basic changes.
Conclusion:
So, with this, we conclude our article on the best Rainmeter skins for your desktop. We hope you like it.
If it so then like and share the article with the one who looks for customization of the desktop. Thank you!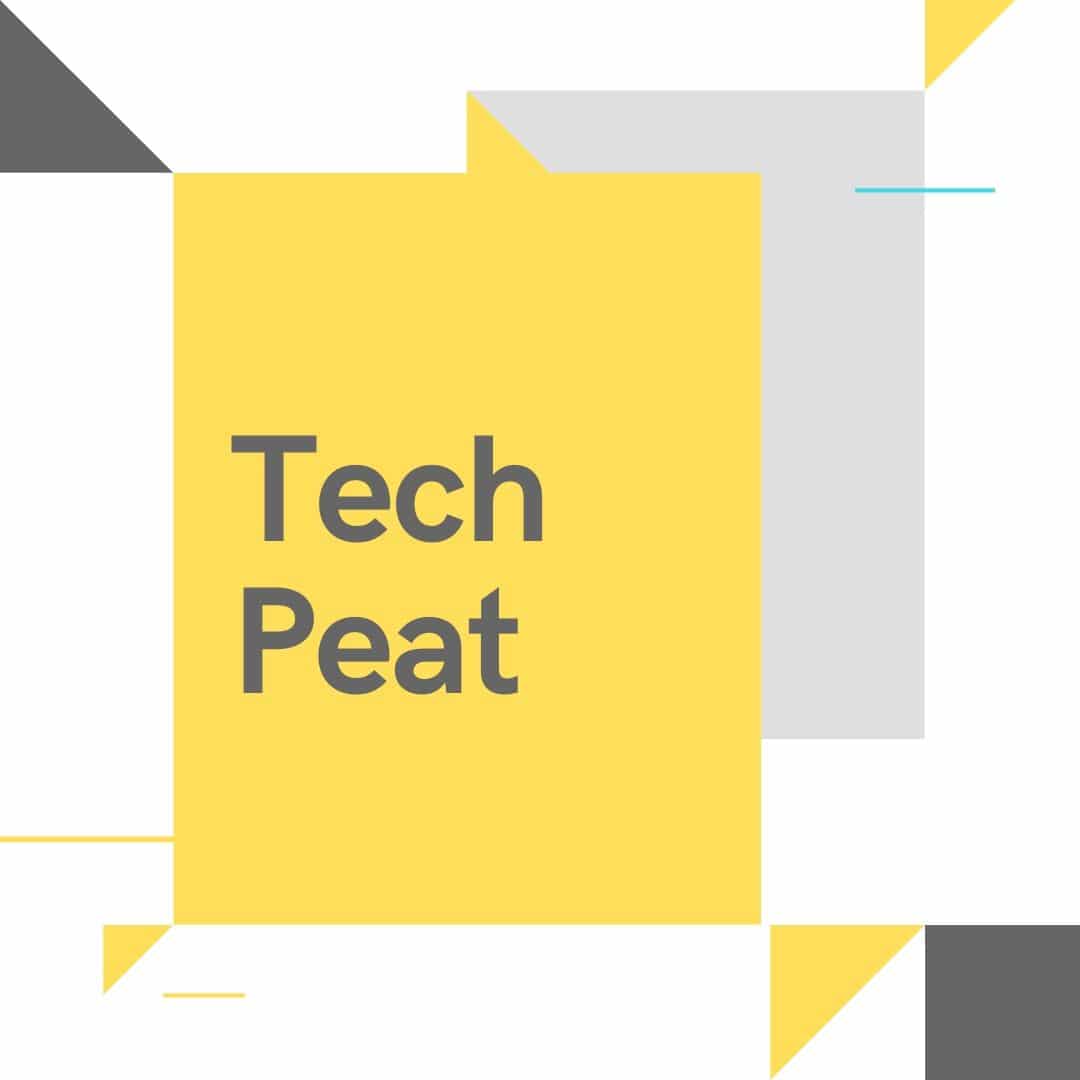 Blogger, WordPress, JavaScript, software leadership, software development, and related technologies.  Love to write blogs and Articles and Passionate About sharing Knowledge.