How to Encrypt your iPhone Mobile & Advantages of it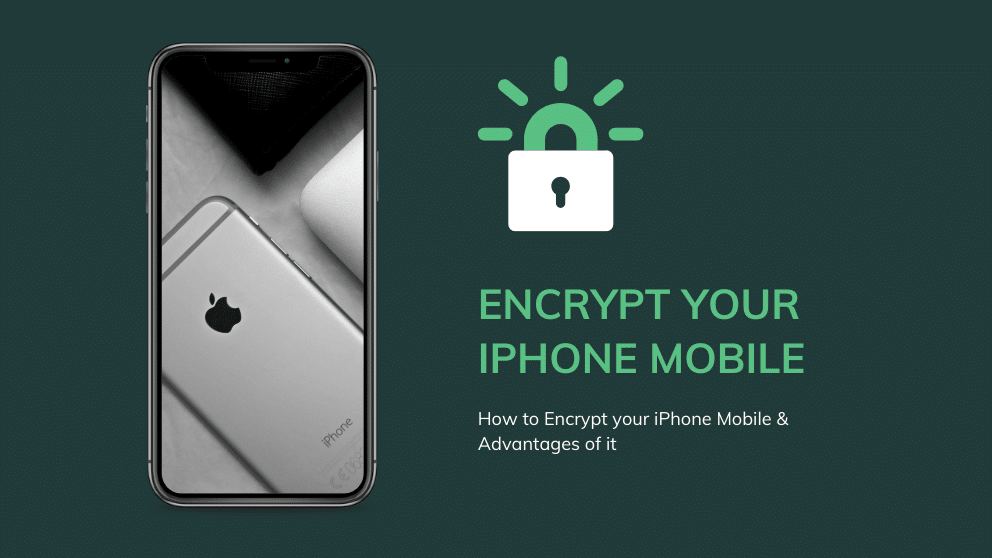 In this article, we will show you the security and privacy risks in iOS.
For this reason, it is convenient that you know how to encrypt your iPhone mobile and what are the advantages when you perform this task.
But this is not all that you will find in this post, we will also teach you the guide you must follow to shield an iPhone mobile from scratch and not die trying.
If you want to know which are the best apps to protect your privacy on iOS, you will have to continue reading because we will also talk about this topic.
Don't miss out on anything and stay safe.
What are the security and privacy risks in the iOS operating system?
Apple's iOS mobile operating systems are one of the most secure out there today.
This is due to the computer development they present, which is known by all as one of the best, so there are few vulnerabilities that this OS has.
Within these gray areas is the privacy of iCloud, which is a tool that allows you to store not only videos in the cloud but also applications that other members can access (if you use the My family app ).
You should not forget that to maintain privacy as efficiently as possible it will be necessary to encrypt your purchase history in the App Store and iTunes.
Another issue that you should take into account is the location of your iPhone as a point of vulnerability.
But you should not worry, since you can configure it so that this does not happen in a very simple way.
You should also relate this aspect to the possibility of finding the device without an Internet connection as a point to improve.
Besides, it will be necessary to consider the access that applications have to the microphone and camera of your iPhone or iPad.
Since this can be a potential vulnerability and if users do not take it into account when configuring their devices.
Tracking applications is another issue to keep in mind to be protected on your iPhone, so you will also have to configure your device correctly.
Finally, it would be necessary to analyze the browser you use, which is usually Safari.
With this or any other, you may have problems in your security if you do not configure the cookies, browsing history, and advertisements correctly.
Why should you encrypt your mobile completely? Advantages for your privacy
When you encrypt your mobile completely, you increase its privacy, so you will have the following benefits:
Every time you browse the Internet, the transfer of data packages will be safe, since you will be able to communicate from your device with the hosting where the web page you want to enter is hosted without any type of interference.
You will have less chance that unauthorized people can access your private data, especially financial, banking, and credit cards.
The vulnerability to enter your social networks and other platforms are considerably reduced.
The possibility that you are a victim of phishing, keylogger, or baiting is very low since no one will have access to your data.
Any threat can be detected in real-time when you use your iOS mobile.
When downloading official Apple applications you will not have problems with the theft of information because these were analyzed exhaustively by the company before uploading them to the App Store.
This means that every time you download an app you will be sure that it works and that it performs the task that was promised.
Your location and browsing and purchasing history will be protected since no third party can access this private data.
Learn step by step how to encrypt an iPhone mobile from scratch and improve your privacy
To improve the privacy of your iPhone you must perform this step by step that we show you below:
 Edit Safari settings
To delete cookies and prevent tracking and location of your iPhone, you must strengthen your privacy by doing this step by step:
Head over to Safari.
Click on the Preferences option.
Select Privacy and click on it.
Enable Prevent cross-site tracking.
Choose to Block all cookies and activate this function.
Click on Manage website data.
Choose to Delete if you want to do it manually or Delete all.
Select Manage website data and restrict the activities that internet sites can do.
 Turn off Siri
You will be able to disable the iOS virtual assistant when your iPhone screen is locked.
You will do this with the following step by step:
Go to Settings.
Click on Privacy and Security.
Disable the option Siri with a locked screen so no one can access this tool without your consent.
 Choose the type of privacy of the messages
If you don't want FaceTime and iMessage to have access to your data, do this guide:
Enter your ID from Apple.
Click on Settings.
Select the Message function.
Click on About iMessage and if you want also on FaceTime to configure both tools.
Choose Privacy and modify the necessary parameters.
 Edit the tracking of web sites
When you want to block the tracking carried out by the web pages you visit, do this process after entering Settings on your mobile:
Select Privacy and Security.
Enable the option to Prevent sites from tracking me.
 Restrict app access
A good point to strengthen privacy is to limit the access of apps to the microphone and camera of your mobile.
How to encrypt your iPhone
Go to Settings > Touch ID & Passcode.
Press "Turn Passcode On" if not enabled already.
Press "Passcode options" to choose a custom numeric or alphanumeric code (recommended).
Confirm your device is encrypted by scrolling to the bottom of the Settings > Touch ID & Passcode screen.
Can you encrypt an iPhone?
If you have an iPhone 3GS or later, and iPod touch 3rd generation or later, or any iPad, you can protect the contents of your device using encryption.
In fact, most modern Apple devices encrypt their contents by default, with various levels of protection.
How do I encrypt an app on my iPhone?
Password App Lock: How to Lock Apps on iPhone Using Guided Access
From Settings, go to General > Accessibility > Guided Access. …
Swipe the Guided Access toggle switch to the green/on position.
Go to Passcode Settings > Set Guided Access Passcode.
Enter a new passcode and then enter it again to confirm.
Should I encrypt when backing up iPhone?
Encrypting your backups means that you're taking the security of your personal information such as email account passwords or contact information one step further.
However, if your backup was encrypted, the passwords will be kept, making the transition to a new device that much easier
How do I know if my phone is encrypted?
Android users can check the encryption status of a device by opening the Settings application and choosing Security from alternatives.
There ought to be a part titled Encryption that will contain the encryption status of your gadget.
If it's encrypted, it will peruse all things considered.
What is the best encryption app for iPhone?
Signal. A favorite of Edward Snowden's, Signal for iOS and Android offers free secure, end-to-end encrypted text messages, group chat, and calls.
Silent Phone. Silent Phone offers end-to-end encrypted communications and secure file transfer for both iOS and Android.
Cyph
Confide
Wickr Messenger
Wire
Cryptomator
Pryvate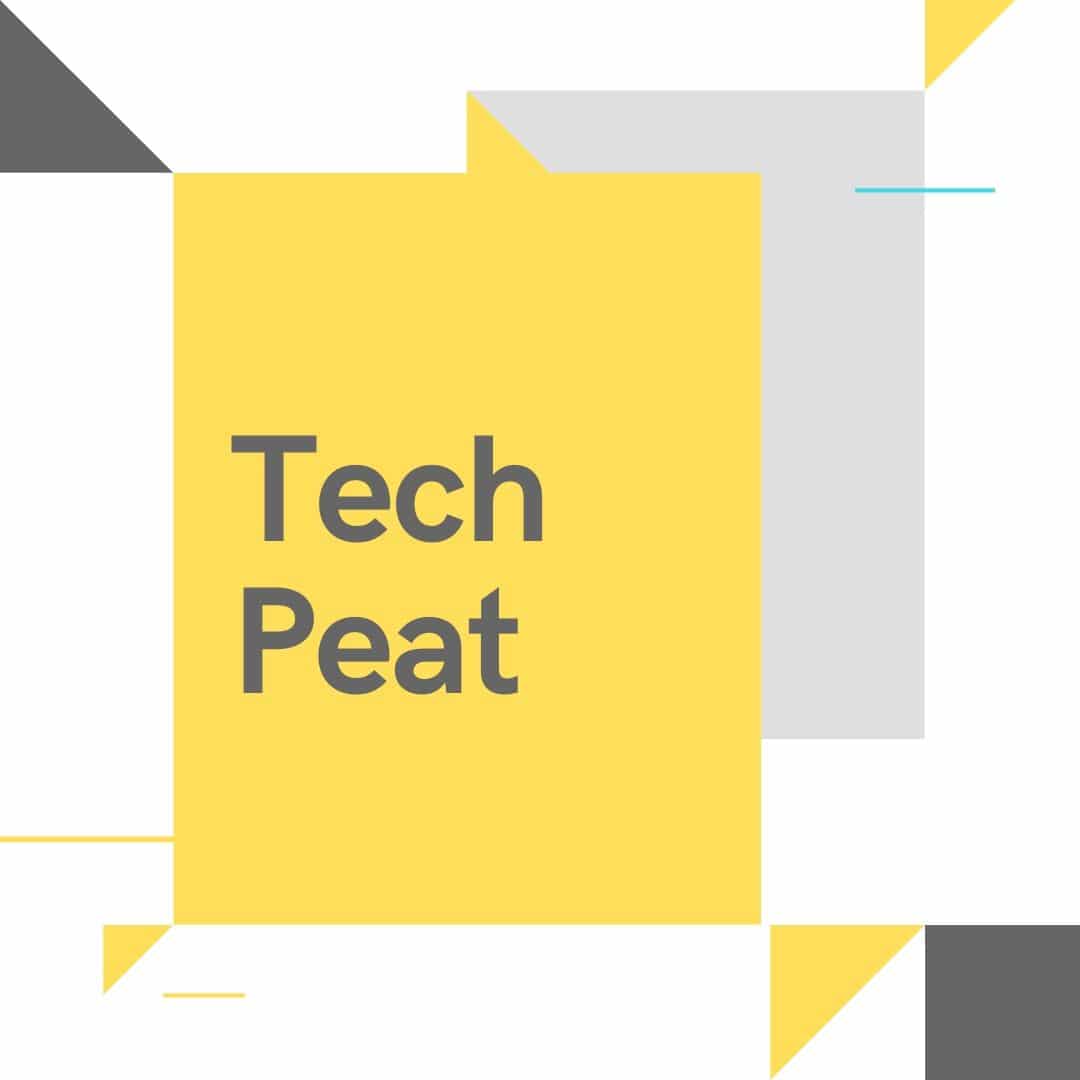 Blogger, WordPress, JavaScript, software leadership, software development, and related technologies.  Love to write blogs and Articles and Passionate About sharing Knowledge.