How To Install Windows 10 Without CD or USB or DVD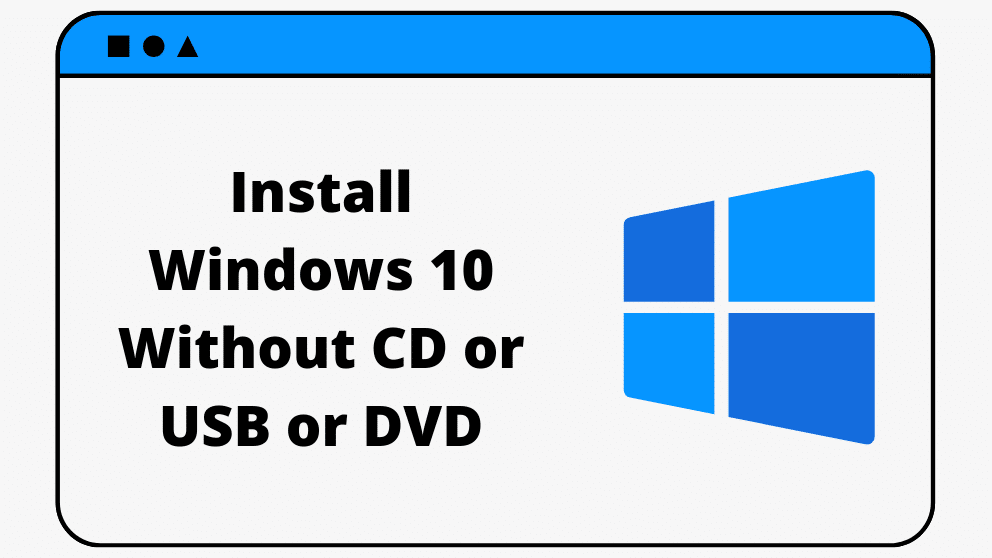 As per the old method we used to install or reinstall the operating system via their CD, DVC, or USB drive. For that, you need that handy. But Techpeat will help you to direct for how to install windows 10 without CD/DVD or USB. In the era of mini-notebooks or very slim laptops, we do not need CD or USB anymore.
Many of the time we need to get install windows 10 or any other versions of it. In that case, you can have made installation without help from CD or USB. There are some different suggested methods from our tech team. Let's learn and follow it.
ISO file from Microsoft
We have a full guide about how to clean install windows 10 without cd or USB. Start your PC or Laptop at first. This will make a new installation so it is smart to take the backup of all data. You can take a backup of all data with your moving device like cd or USB.
You can download windows 10 ISO from Microsoft's official website and clear your doubt about how to install windows 10 iso without cd or USB. When it gets installed on your device, make a right-click on Windows 10 ISO file. This will avail you of different options in it. Now click on the "Mount" option given at first.
This will show you the Pc drive. That will have Windows 10 installation files. You will get the list of folders and files.
You will find the "Setup" file at the last. Now make a double click on that and setup.exe will get executed. You will find another big window. That will give an option for "Download and install updates (Recommended)". Choose that option and checkbox to go to the "Next" button.
Next, you will find a detailed user agreement with windows. Users can read it and click on the "Accept" button to get used to windows 10.
You will find the next options and go with the "Next" button in that. At last, it will appear "Ready to install" screen. You will be asked for keeping all data and programs in the device or remove them. You can remove all by choosing "Keep Nothing" but mostly we need to choose "Keep personal files and apps" to keep our device data into it and do not need to find it again.
At last in the final stage, you can proceed with the "Install" button and Windows 10 will install into your device. 
Windows 10 on Ubuntu
When the user is using ubuntu and install Windows 10 they can manage to update it from bootable media. At first, you can secure all device data with a backup of all. 
While creating a windows 10 installation you can get installation media creating a tool from Microsoft official website after clicking on "Download tool now".
Now boot the system with the help of the BIOS Boot menu. And your question about how to install windows 10 without cd or USB on ubuntu will get the answer.
Windows 10 on windows 7
With technology up-gradation, we must upgrade our system to use it with the current world. How to install windows 10 on windows 7 without cd or USB is one question coming to mind while upgrading it.
Usually, first, we need to go with taking a quick backup of important files from the PC. This way our data will be secured. Then we can move over to the official website of Microsoft which can provide windows 10 OS download tool.
After downloading the tool screen will ask you about upgrading this pc now. This is what you need to choose and select for the "Next" button. 
In that way, you can complete the whole installation process and your system will have windows 10 now. You must not forget to keep the digital license of your operating system. This can be found from Setting > Up grand & Security >Activation.
Linux on Windows 10
You can simply download Linux from CD or USB but when you ask 

how to install Linux on Windows 10 without cd or USB 

we have steps for the same. 

First of all download Unetbootin from its official website. Also, download ISO image for the Linux flavor supported by UNetbootit. Now launch the downloaded UNetbootit and navigate for the Disk image. From that select the downloaded ISO image file for the Linux.

After that, you will find Disk Type and Drive to get selected. Select for it and choose the "OK" button to move further. This will add ISO image files to your selected drive and you will find the message "Installation complete".

And then boot your system. At that time you will need to select the next entry to boot into the Linux and complete the installation. 
Windows 10 on SSD 
SSD (Solid State Disk) is a flash memory-based technology.  How to install windows 10 on SSD without cd or USB is the basic question while upgrading it.
For that firstly you need to go on the "Clone" and go to the "System clone". And select "SSD" as the new location. And go to the next options with the "Next" button.
Check for the "SSD Alignment" and hit the "Start clone" option. This will finish the installation. After that reboot your system completely. Now you will find the message "Press escape to enter BIOS" the go to the boot tab and choose the boot option to new SSD and press F10 to save all changes.           
Now boot your computer and you can install it.
FAQs
Can we install Windows 10 without USB or CD?
The answer to this question is defiantly in Yes. We can easily make windows 10 installed into our device and use it further. For that, you need to visit all the above-given steps of the article. This will help you to get the answer for it.
Can you install Windows without a CD or USB?
Having an old practice we used to install windows version though CD most probably. But many of the time we are short of it and delay the installation. But ya, you can download any of the windows versions without a CD or USB.
How do I install Windows 10 on a new computer without a USB?
When we got the latest new computer, OS needs to get installed. Teachpeat will guide you for Windows 10 on a new computer without USB from the first subtopic of this above article. And you will understand about How do I install Windows on a new computer without a CD drive? You can go through it and follow the steps to complete the installation process.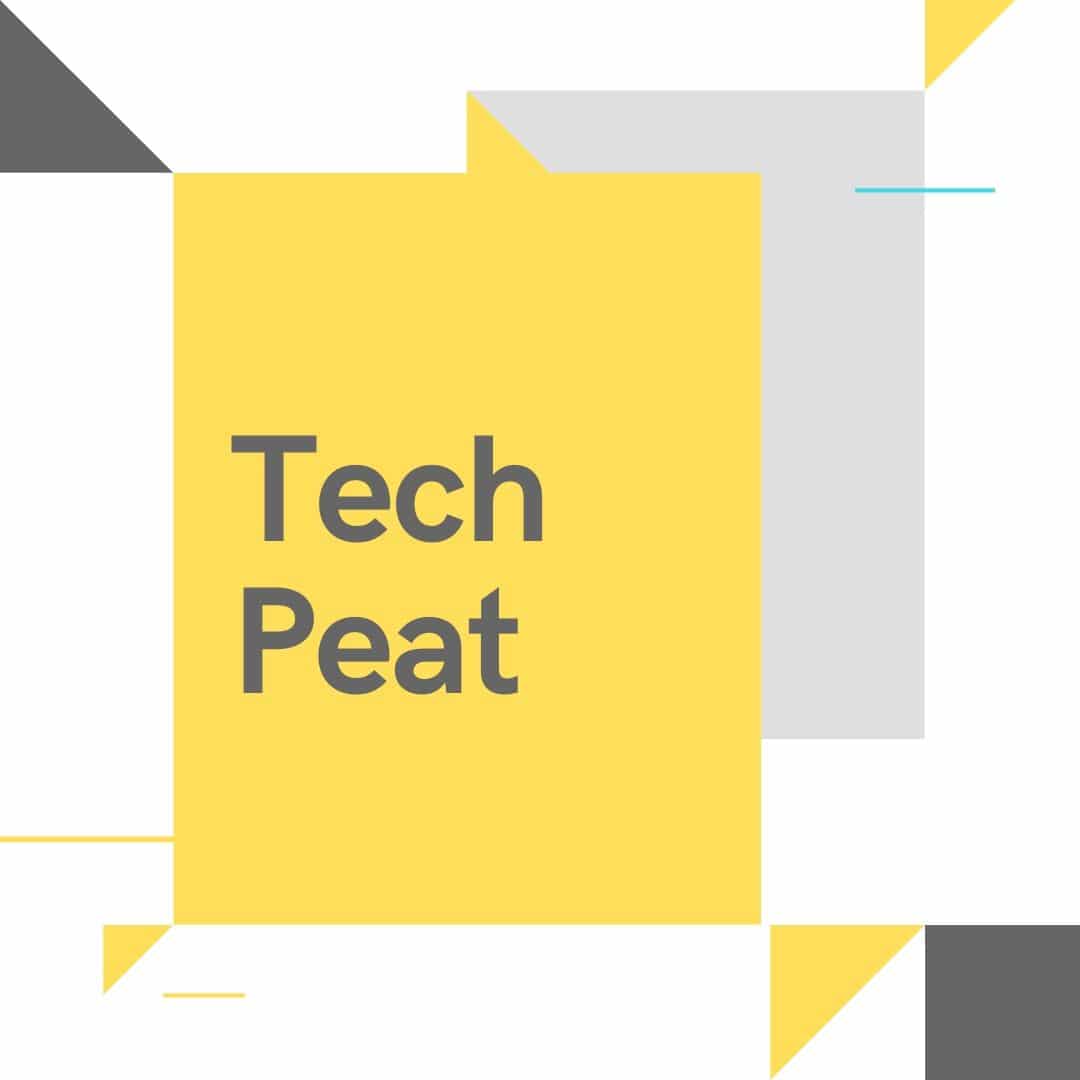 Blogger, WordPress, JavaScript, software leadership, software development, and related technologies.  Love to write blogs and Articles and Passionate About sharing Knowledge.