In this competitive world website seed and performance are very important and for that, you have to make the right choice of choosing the webserver.
It depends on your budget and bandwidth that you required.
In the web hosting world, many possible options will all get your site on the web.
However, each of them provides the right to website proprietors' requirements – whether those needs be large or tiny.
While people all act as a storage area for your website, wherever they vary is the volume of storage limit, control, scientific knowledge requirement, server speed, and reliability.
How many types of web hosting servers are there?
There's a lot of confusion for the server and the number of the options of option available in the market
There is mainly 8 type of web server available which are mention below-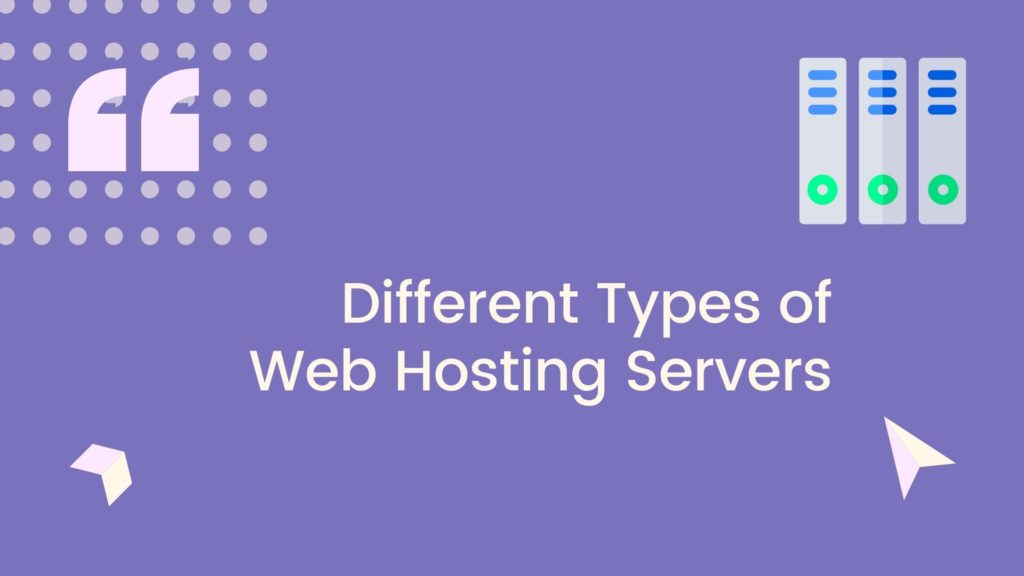 Shared Hosting
If you are a beginner then this type of hosting service will work for you perfectly. With a shared hosting account, you can be located on the same server as a bunch of other websites. If you ask how many are a bunch? Then it can say that it depends on your setup and hosting provider.
The advantage of shared hosting is, you can share the server cost. If you have a limited budget then you can share server costs with other people easily. In that case, hosting providers put several hundred or thousand clients all on one server which allows them to spread the operating cost among many parties.
The advantage is that the multiple sites share the server cost. So if you use a shared web hosting service it will be very inexpensive. You can find an option for less than $10 per month. You need to be careful about the traffic as other sites will share the single server resources.
The blue host also provides the shared hosting you can read the Blue host hosting review
VPS Hosting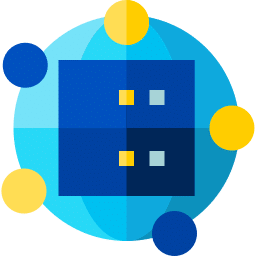 The full form of VPS is Virtual Private Server. This is also shared with Web Hosting services. But it is the most well-balanced Web Hosting service. But it is different from the Shared Hosting service when it comes to set up.
When some sites on VPS share one physical server, it houses multiple and separate virtual machines. It works as a middle man between shared hosting and getting your dedicated server. It is the most reliable Web Hosting service.
In this type of server, you will have 10-20 websites per server. However, the actual benefit is that all resources are divided evenly and no website is allowed to exceed its capacity. If you cross the limit of what is allotted to you, your site will go down but the other users will remain stable.
Through this type of server, you will enjoy more flexibility. It allows you to adjust your environment based on your requirements. On shared hosts, it is not possible as it would change other users' setup as well. But in VPS Hosting service, your account is within a virtual machine which allows you to make changes without affecting other users.
VPS Hosting service is sizable. You are running a virtual machine that takes some percentage of the resources which are available on the server. It increases the availability to you without any interruption.
Don't forget to check the details of what you are getting (setup fees, CPU power, memory, storage space, bandwidth) from the VPS Hosting providers. It will help you to know about that service provider before hiring them.
Dedicated Hosting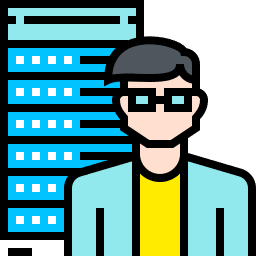 Now comes to dedicated hosting service where you have the entire access of webserver to yourself. It will be beneficial for you only when you are planning for something big.
One of the most advantages of this type of Web Hosting service is, you can avoid the bad neighbor issue (shared hosting users related issues). But you will be solely responsible for the entire server operation cost.
You can do your work with more flexibility.
You get a computer all on your control. Many companies will allow you to follow a tailor-made process. You are allowed to select the favorite OS, the amount and type of memory and other hardware elements, etc.
Another website won't be able to know about resources. Your server resources will be secured. But you must keep an eye on the hardware.
As you are the sole owner of this type of server then you must keep checking the hardware. If it (hardware) fails to run in the desired way then you will face huge loss at your work.
Cloud Hosting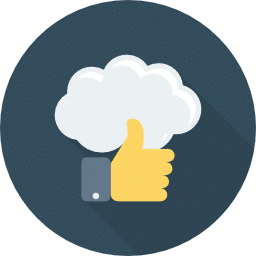 There are lots of similarities between Cloud Hosting and VPS Hosting service but here you have your site on the virtual machine.
Instead of one physical server, your site will be part of a whole network of computers from which it can fetch all the power it needs dynamically.
This type of setup is becoming more popular these days. The biggest advantage of cloud hosting is flexibility. A traditional VPS can be flexible up to a certain point which has a limited capacity of the hardware.
On a server with 32GB of RAM, your site will never be able to access 64GB if you need it by chance. But here you can do it easily.
Instead of diving one computer into several virtual machines, it combines several computers into a powerful virtual server.
As a result, it can provide its resources based on your requirements. However, your site requires, it will provide the same.
You won't require paying bills for extra. You need to pay the bill as per your usage.
It will help you to check out how much you are paying for which type of services you avail. Your information will be kept confidential. You won't require worrying about that.
Resell Web Hosting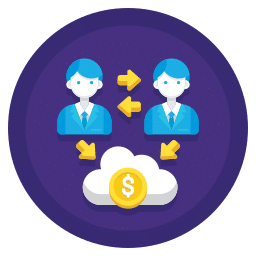 In this type of Web Hosting service, you can use you are allotted hard drive space and bandwidth to host websites on behalf of third parties. The reseller purchases your (host's) services wholesale and then sells them to customers, possibly for a profit.
It will be more beneficial for you if you have excess purchased web hosting services from a parent web hosting firm. Then you can allot some of your resources to another party easily.
You can share some of the resources on a web server like disk space, CPU, bandwidth, RAM, etc. It is one of the simple and quick modes to earn some extra money.
What type of services you can over in resell Web Hosting service?
You can offer others -Disk space, Bandwidth, Email accounts/lists, Add on domains, Parked domains, FTP accounts, Databases, etc.
You can also offer tools or programs offered by the parent web hosting company to your clients. These include additional scripts and monitoring tools.
You can also promote your web hosting firm to your clients. There won't be an issue if you mention the parent hosting company to them.
You will be free to manage plans and configure different accounts according to your requirements.
How to do it?
You need to choose a reseller hosting business start-up plan. You need to choose a suitable place which allows 24×7 hours of support. You also need to check out that you can able to use the corporate billing method or not. You need to use private name servers and also need to install an SSL certificate.
You also need to add trust seals to the footer of your website. And you are done.
Collocation Web hosting
In this type of hosting, you are allowed to buy your server and you will enjoy the web host's facilities. You will be responsible for the server itself. In this type of Web hosting service, you will have full control of the webserver. You can install any scripts or applications based on your requirements.
As you're solely responsible for your server software, data storage, backup procedures that's why if hardware fails, you're responsible for replacing it. And you also need to get the server back up.
Collocation Web Hosting won't be suitable for you unless you have detailed knowledge about technical know-how. This type of hosting service will work for you if you have a business on a large scale.
Self-service web hosting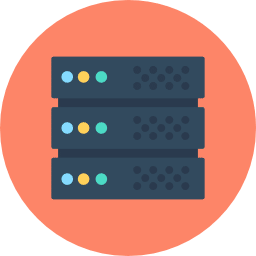 To avail Self-service Web hosting service, you must have some technical knowledge. Here you need to do it all yourself. You need to buy the servers. You need to install and configure the software.
You need to make sure there are enough cooling and power in your machine room. If required, you need to double up everything for uninterrupted services.
But you need to keep an eye on certain things regular basis. You need to have own space. Apart from that, there are some other things you require.
These are data center, space cooling power (with backup), bandwidth server, hardware systems, administrator data, integrity, and backup, etc. You will solely responsible for the entire thing.
Manage WordPress hosting

Word Press is getting more popular day by day. As a result, WordPress as a web-building platform, many web hosting servers are providing "Managed WordPress Hosting services.
Managed WordPress hosting is a service where the web hosting provider will maintain the up-gradation of your WordPress installation daily basis.
It can help protect your site from security threats that would allow hackers into your website. You will be protected from a hacking attack. Your data will be secured and confidential.
It is not inexpensive compared to a shared Web hosting service. But this is a great option for both start-up businesses and established businesses that use WordPress.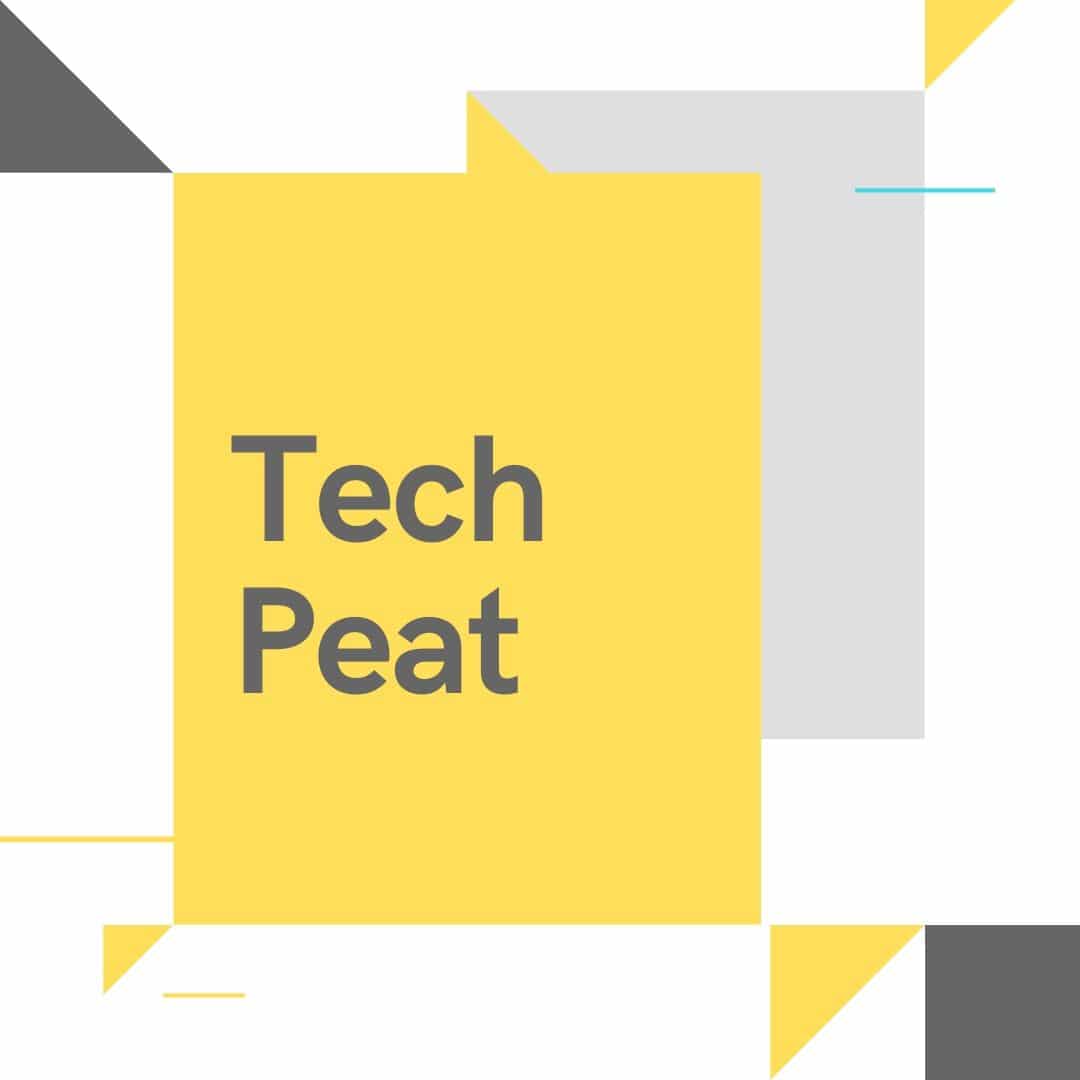 Blogger, WordPress, JavaScript, software leadership, software development, and related technologies.  Love to write blogs and Articles and Passionate About sharing Knowledge.