What Is DiagMonAgent? and Why Does It Keep Stopping?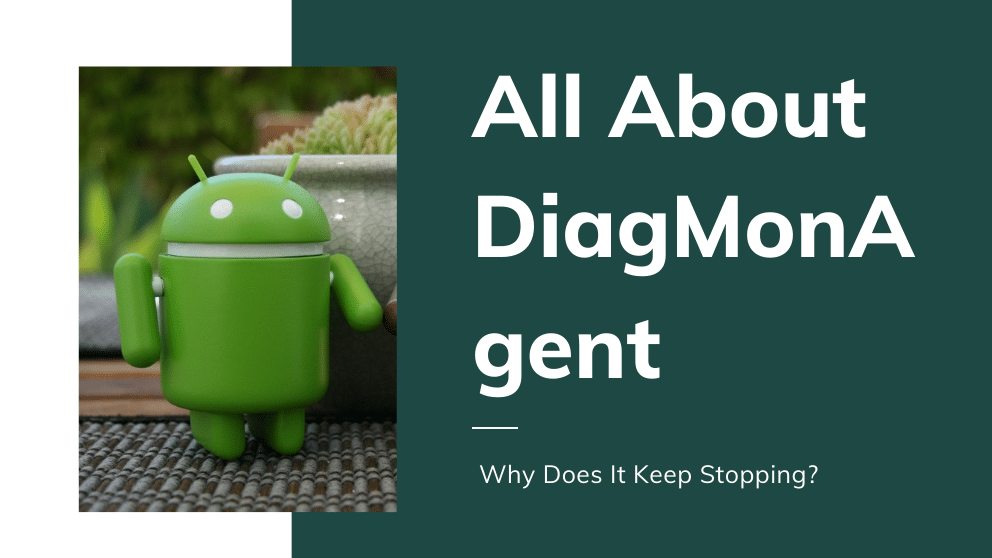 DiagMonAgent has stopped. This is the error Samsung mobile users find while watching videos or playing games on their phones.
You might question what is diagmonagent? Some users think of this as a mobile hacking or spying app. diagmonagent is a monitoring tool for the android device. That is available as a built-in application in android mobile.
What Is DiagMonAgent, Everything about About DiagMonAgent
DiagMonAgent stands for diagnostic monitoring agent. This is pre-available in Samsung android mobile to diagnose program malfunctioning. The DiagMonAgent avails your device-related checking with it.
Speaker Diagnoses: This feature of DiagMonAgent lets you check the speaker and microphone of your Samsung android device. You can find if the speaker is working properly or not. You need to speak something at the given option and the mobile will speak back the same to you.
Display Diagnoses: DiagMonAgent will allow you for the Display Diagnoses. This will display primary color buttons. You can press and check the color display of your mobile phone. Also, you can find touch sensitivity.
Vibration Diagnosis: The vibration system of your phone can be checked with the same. Users can also check for other sensors like fingerprint sensor, camera sensor, acceleration sensor with DiagMonAgent.
The user needs to permit to operate this application. Users can use this testing application with "*#0*#" in dial pad This will allow you to make all such mobile handset testing.
DiagMonAgent keeps stopping?
DiagMonAgent stop message. Because of that users can not receive and check it when it's needed. And after some time, you will send and receive it. That particular problem became pathetic when you are doing some important work and the diagmonagent has stopped working. 
Also, users will receive a notification like "sending reports". The report has been sent to the application developer. i.e. Samsung.
This problem is faced by the diagmonagent app in Samsung 5 and a higher version of it. Many of the time users continually facing the notification and find something wrong.
The DiagMonAgent is pre-installed and it is quite suggestible not to remove the application.
You can make clear data or cache and let it continue with your device. There are many functions in the DiagMonAgent that make your device data safe. 
How to Uninstall DiagMonAgent ?
System app remover
For that, you may need the "System app remover" into your device and your system must be rooted. You can download the remover from the play store and run the app.
Now go to the search box and find for "DiagMonAgent" app into it. You will find the checkbox with its name. Now tick on its checkbox and choose the "Uninstall" button.
Debug Bridge
Android Debug Bridge is available to command your device. You may need a computer system to remove the same. Follow the given steps carefully and you will be able to remove the diagmonagent apk.
Go to the device settings and find systems. In that choose for the about phone. This will reach you out to the developer option after 7 taps on the build number.
Open the developer menu and on the USB debugging. Download the "Android Debug Bridge". Extract and open the folder. Now select the "open power shell window here " using shift+right click.
Enter the Android Debug Bridge device command and connected to the diagmonagent app on android Samsung mobile with the computer system through a data cable.
Now run the ADB shell pm uninstall –user 0
Com.sec.android.diagmonagent. This will remove the DiagMonAgent from your phone.
If still, you have found DiagMonAgent into your device, that means DiagMonAgent has not been removed successfully from your device.
You can make use of a third-party application such as "Package Disabler Pro". This application allows users to uninstall or remove any application.
You can easily get that from an internet search.
FQAs
How do you fix DiagMonAgent has stopped? 
 Users can simply go to the app setting and "Force Stop" it. also, choose the option "Clear Data". That will clear all the information of the app. 
 Another method is, take a backup of data and make "Factory Reset" to your device. For that, go to the settings>General>Rest>Factory Reset. This option will reset all mobile data and you will get rid of diagmonagent has stopped notification.
 What is DiagMonAgent stopped? 
Is DiagMonAgent Virus or Spyware?
No, not. Many users find continue error messages on the screen and consider this as a virus. But in reality, the DiagMonAgent is a security app.
That will maintain your mobile data. There is no role of DiagMonAgent in spying or hacking from your phone. DiagMonAgent monitor your files for only security purpose.
What is DiagMonAgent? 
DiagMonAgent is a pre-installed system application. Samsung is known for its DiagMonAgent application. This is available to keep our mobile security.
Also, this is available many other options to make self-test of your Samsung device.
 How do I fix my keep stopping? 
Many times diagmonagent error messages and users find a question about fixing it. Users can easily make the error fix with the above-given method.
You can simply clear data and cache and rerun it. Also, there is guidance about uninstalling or disable DiagMonAgent to fix keep stopping.
What is DRParser mode?
DRParser mode will allow you to access your mobile phone when you forgot your mobile password or pattern lock.
Many of the time it happens that users forgot their phone pattern lock and password. You can use DRParser mode from the computer and access your phone.
Conclusion
Samsung mobile is available for the dqa app (Device Quality Agent). The main benefit of this application is to make your mobile secure. DiagMonAgent is helpful for your Samsung android device in many ways. T
his can check mobile functions with the given options. If user faces any problem arising with the presence of DiagMonAgent, they can make it uninstall or remove. We have provided the above easy steps to follow.
This will make it free from the "DiagMonAgent has stopped" error. Keep visiting Techpeat for more tech updates and problem fixes.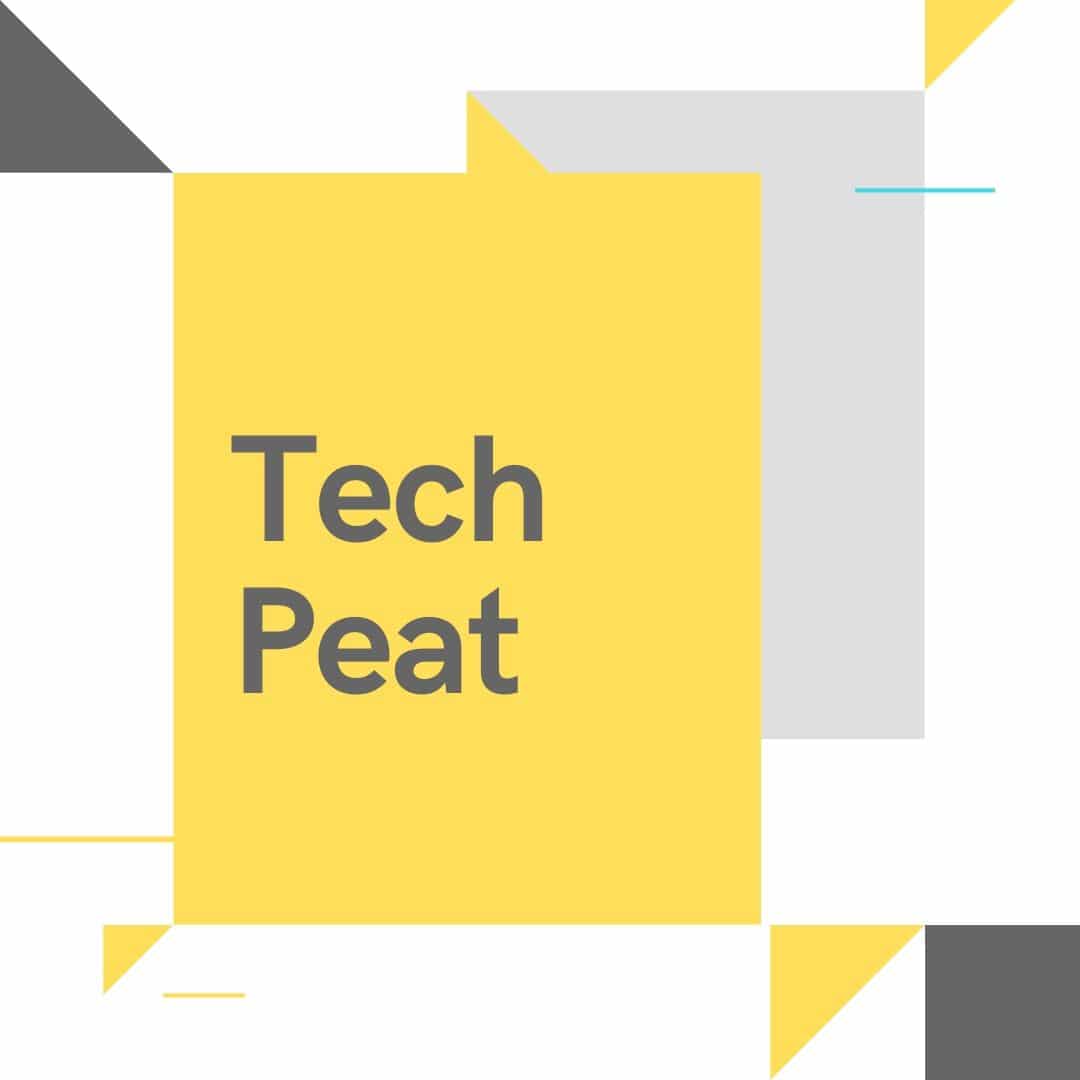 Blogger, WordPress, JavaScript, software leadership, software development, and related technologies.  Love to write blogs and Articles and Passionate About sharing Knowledge.