Solved – This Site Can't Be Reached Chrome Error Fixed Windows 10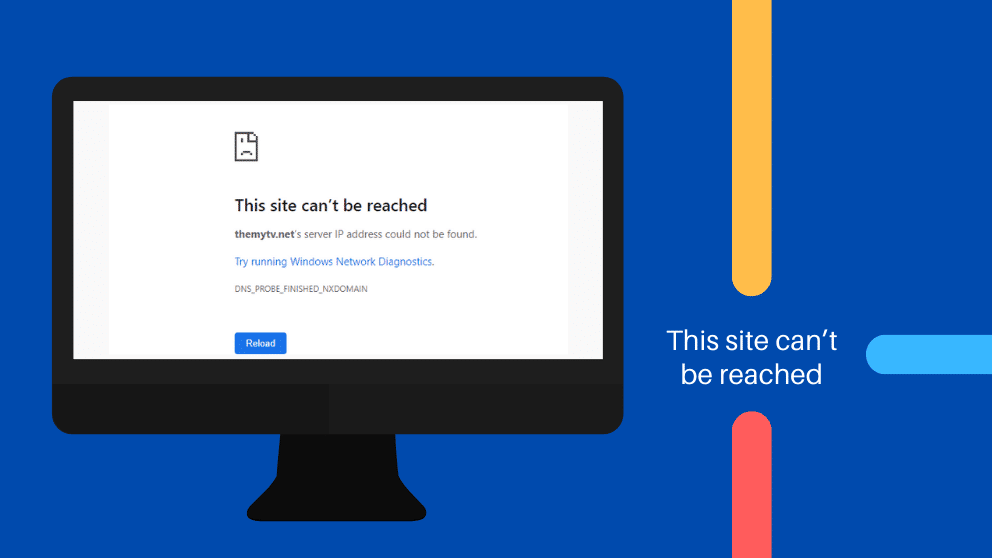 We have already spoken more than once about how to solve the different problems that prevent us from connecting to the internet and therefore accessing any Web content through our browser.
However, we have not yet shown how to solve the error that appears in our Web browser when we try to access a Web page, and it shows us the message: This Web site cannot be accessed.
This problem is usually quite common and usually occurs even if our internet connection is correct.
This actually indicates that the problem is not from our network but rather from inside our computer or operating system that prevents us from connecting to the internet.
However, even knowing that the error occurs on the computer, its possible causes are numerous and can range from a bad configuration of your computer to a problem with DNS.
However, Windows incorporates by default a tool that will allow you, more or less successfully, to identify the problem that prevents us from connecting to the desired Web. This tool is found in Control Panel> Networks and Internet> Network and Sharing Center.
This will be where you find the Solve Problems tool, but as we have previously mentioned, on many occasions this tool will not be able to solve your problem since many of the related parameters or that may cause a said problem, are not verified by said tool.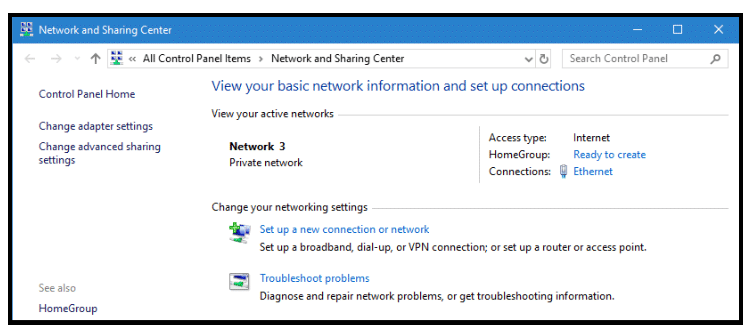 That is why below we want to show you step by step how to solve the problem that prevents you from visiting any Web page and that displays in your browser the message: This Web site cannot be accessed.
How to fix the error when the web browser displays the message: This website cannot be accessed.
The first thing we will have to do is empty the DNS Cache (Flush DNS Cache). For this, it will be necessary to run the Command Prompt tool as Administrator.
Here we must execute the following command without quotes: " ipconfig / flushdns "
If you have any questions about how to perform this method, in the following link you will find more details: How to Empty the DNS Cache (Flush DNS Cache) .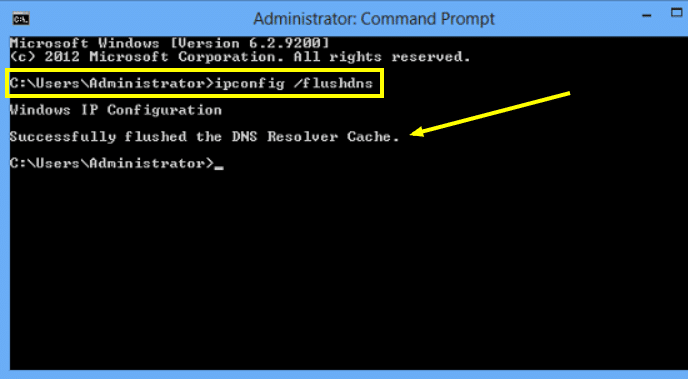 If still doing the indicated you still have the same problem and use the Chrome browser to connect to the internet, then you will have to disable the experimental QUIC Protocol in the Flag section of Google Chrome.
To do this you must open your browser and type the following term in the URLs box: chrome: // flags /
This will give you a list of experimental Chrome Browser functions among which you should look for the one with the name: Experimental QUIC protocol. 
Once located make sure that this option is disabled. Once deactivated do not forget to restart your browser for the changes to take effect.
If the error message continues to display in your Web browser, you still have an alternative, which is to perform a DNS Preload in your Google Chrome browser.
For this, we will have to access the Chrome settings which we can do by clicking on the icon of three horizontal dots shown in the upper right of the browser window.
Once in the configuration, you will have to scroll down until the option Show advanced configuration is displayed, in which you will have to click.
Once here, go to the Privacy section in which you must ensure that the option Use a prediction service so that the pages load more quickly.
Once this option is checked, go back to the website and now you should have access to it normally and without receiving any type of error or message.
However, if you still cannot connect to the internet, perhaps a good solution may be to use a different DNS service such as Google's: How to configure DNS in Windows 10 with Google's DNS.
How do I fix this site Cannot be reached error?
Restart DNS client
Change IPv4 DNS Address
Try resetting TCP/IP
Reset Google Chrome settings
Reinstall your Network driver
Update Wireless Adapter drivers
Reinstall Chrome
How do you fix Google Chrome when it says Cannot be reached?
Clear browsing history and cache
Restart DNS Client
Try Resetting IP
Uncheck proxy option
Use Google DNS
Restart google chrome setting
Final Method. Reinstall chrome
Download And Install Google Chrome
How do I fix mobile error Cannot be reached?
Clear Cache and Cookies for All Browsers. Launch Chrome
Scan for Malware
Uninstall Dubious Apps
Manually Assign Google DNS (If ERR_CONNECTION_REFUSED occurs on Wi-Fi)
Mother of all fixes: Perform a hard reset.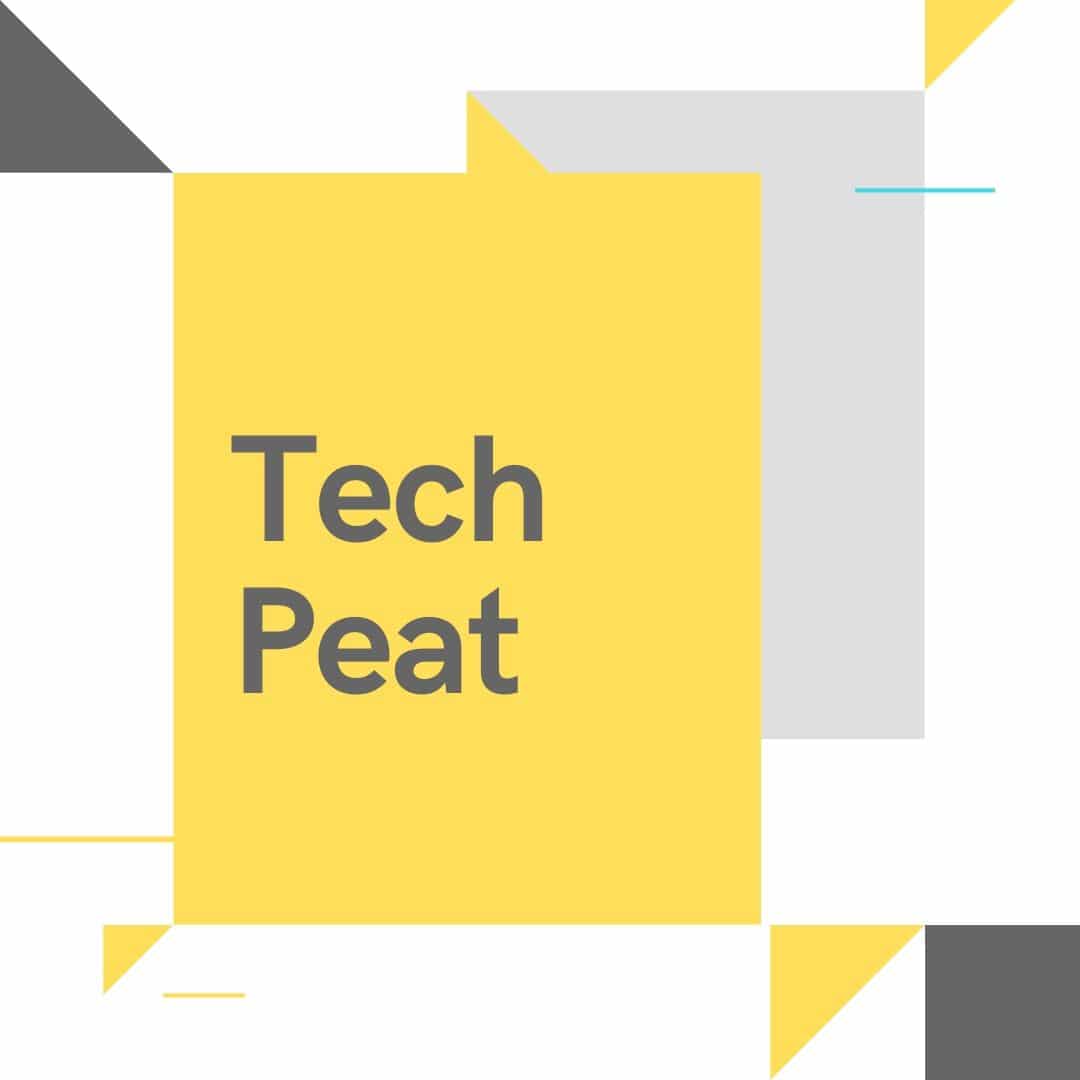 Blogger, WordPress, JavaScript, software leadership, software development, and related technologies.  Love to write blogs and Articles and Passionate About sharing Knowledge.