It takes a great amount of courage to refrain from entering the world of entertainment. Then why challenge yourself and lose it even after winning it? When the newly launched OTT platforms are providing you so much at so less, then quoting Joker's words, 'Why So Serious?' Though Jon Snow's 'Winters have Gone', you can still chill as summers are coming! And so is the wave of freshly loaded OTT content. If you are thinking why am I so excited, then after knowing the reason even you would be. This year Crunchyroll has released a fantasy genre of an Original Net Animation (ONA) episodic series in the 'Tales' category on the 21st of January, 2022. Even you can download Crunchyroll videos and watch them offline.
You will be surprised and excited by the very fact that Crunchyroll has released an anime adaptation of a very famous mobile game: Tales Of Luminaria. It is a 2-episodic series titled as- Tales of Luminaria: The Fateful Crossroad. But if you are a working professional or a homemaker, you can still watch it at your comfortable pace through Flixpal Crunchyroll Video Downloader. 
I know by now you must be excited enough and must be thinking about how to download videos from Crunchyroll. Well! In that case, why do you need to exert so much pressure on your brains when we are here to feed you with even the minutest of detail.
Tales of Luminaria: The Fateful Crossroad 
Directed By:  Shiori Kato, Midori Kato
Written By: Yoriko Tomita
Star Casts (Voice Artists): 
Ryohei Arai (Japanese); Aaron Dismuke (English)
Kaito Takeda (Japanese); Eric Vale (English)
Miho Okasaki (Japanese); Cristina Vee (English)
Yu Shimamura (Japanese); Colleen Clinkenbeard (English)
Saori Onishi (Japanese); Caitlin Glass (English)
Yuichiro Umehara (Japanese); J. Michael Tatum (English)
Plot Of Tales of Luminaria
The plot of the Tales of Luminaria revolves around the three groups, i.e, Jerle Federation, Gildllan Empire, and the Adventurer Group. Many years ago Primordial Beasts existed, and after their death mana flowed from their corpses which eventually resulted in the present world. Now the humans who lived among such beasts have split into two groups- the worshippers of Primordial Beasts i.e. the Jerle Federation, and the Gildllan Empire, which seeks to end the mana rule to build high tech cities for the prosperity of their nation. Then comes an Adventurers Group, who seek to find the links between the Primordial Beasts, mana, and the world's potential destiny.
Storyline 
The story starts with the soldiers of the Jerle Federation Leo, Celia, and their instructor, Lisette. They arrive in the city of Lunne, which is occupied by the Federation, to shut down the Gildllan Empire's Pilier in an attempt to protect their land. On this journey, they happen to meet Nicola, who has the necessary resources to help them out. In the Pilier, the group is further run by two Imperial agents, Alexandra – a member of the Empire, and Hugo, who was once a member of the Federation but has now joined hands with the members of the Empire. Tales of Luminaria is a conflict between the Federation and the Empire. Watch it now to unveil the mystery of the victory.
Dramatic Angle Of Tales of Luminaria
Tales of Luminaria run smoothly until Leo and Celia find Hugo as a traitor. After defeating the members of the Federation, Alexandra and Hugo elope with Nicola's device, only to supercharge the Pilier. But in turn, instead, a hidden energy cannon gets activated and it allows the Empire to take the city. Tremendous fights and action sequences take place between the respective members of the two groups and result in a victory for one.
Our Verdict 
Series like The Tales Of Luminaria are always a treat to watch. The 2 episodes do not even take an hour for you to finish them. With a great concept, the tales focus on some great fight scenes with music that will be a part of your playlist for a long time. The tales are not only refreshing but are fun as well. And in the end, it leaves you with a zeal to play the mobile game with the same name, for greater clarity of the whole plot. 
Crunchyroll has released both episodes of this fantasy genre anime series already. If you have not watched it yet, then what are you waiting for? Oh! The time probably! But wait. Now, you can watch it offline anytime on Flixpal Crunchyroll Video Downloader, that too at your convenience. Let me make it sound simple to you.
Flixpal Crunchyroll Video Downloader: Watch Tales of Luminaria: The Fateful Crossroad Offline 
In recent times, Flixpal Crunchyroll Video Downloader is the need of the anime lovers community. Now if you think that, why am I saying so? Then let me explain. In simple words, it provides you with everything which Crunchyroll doesn't. It not only blesses you in several ways but also puts an end to the limitations of Crunchyroll.
Now you can download Crunchyroll videos, and watch them offline with great clarity and without any commercial disturbance. The goodness does not end here. The list is long, but I shall give you a glimpse of what all it holds in its account for you.
Features & Benefits: Oodles Of Goodness
Flixpal Crunchyroll Video Downloader provides oodles of benefits with its amazing features to its subscribers. Some of the key features and benefits of this downloader are listed below:
Download Anime Videos in High Resolution:

With Flixpal Crunchyroll Video Downloader, now you cannot miss even the slightest detail as it provides you with a great viewing experience. You can download your favorite anime movies and dramas in pixels as high as 1080p.

Provides Content Without Advertisement: Now, it is no more of a dream to watch your favorite anime movie, with full concentration, at your ease, without needing an internet connection. Yes! It provides you an entertainment experience without any hindrance of an advertisement, to not ruin your movie fun. 
Batch Download Anime Movies:

Ever watched the trailer of a series and found it interesting enough to download the whole episode? Well! Now you can bulk download the episodes of your favorite anime series with a single click and watch it offline anywhere, easily.

GPU Advanced Technology:

Unlike other downloaders, the Flixpal Crunchyroll Video Downloader assists you in greater downloading strength. Be it your episodic anime series or a long anime movie, now everything gets downloaded in under minutes with its advanced GPU Boost technology.

Manual Selection Of Audios And Subtitles:

Even if you wish to download the anime drama of some other nation, you would still be able to understand its content. Kudos to this amazing feature where you can choose your preferred language of audio and subtitles before downloading your anime files. 

Saves Downloaded Media as SRT files:

Now you can create and maintain your assorted anime media library with Flixpal Crunchyroll Video Downloader. Your downloaded media files can be accessed through any and every device. You still have the ease to watch your downloaded content on laptops, mobiles, or even television screens if you have a gathering to please. 

Converts The Anime Videos to MP4 Files Automatically:

Flixpal Crunchyroll Video Downloader allows you automatically convert your downloaded files of anime movies and dramas into MP4 Files. This feature allows you to access your downloaded anime media on all your devices.

Regional And International Anime Content Availability:

With so much to explore, why lag in watching the anime media of your choice? Now you can access all the anime content available from the different territories and regional websites of Crunchyroll. You can download and watch anime movies and dramas from various nations including Japan, Tokyo, US, Berlin, Paris, Los Angeles, etc.
If you don't find these features convincing enough to give this downloader a try, then stay tuned for the real conviction.
Price Policy: A Low-Cost Downloader
Flixpal Crunchyroll Video Downloader aids its subscribers with a seamless visual experience. It is worth giving a try, as it even offers you a money-back policy. If you are interested to invest in an entertainment package worth your penny, then a list of subscription tenure with the applicable rates is listed below:
| | |
| --- | --- |
| Subscription Tenure | Subscription Rates |
| Monthly Subscription | $19.9 |
| Annual Subscription  | $59.9 |
| Bi-annual Subscription | $39.9 |
Enough already said! Let me introduce you to the way to download your favorite anime movies, dramas, and series quickly.
Steps To Download A Movie Using Flixpal Crunchyroll Video Downloader
By now you must be excited enough to watch Tales of Luminaria: The Fateful Crossroad but must be wondering How To Download Videos From Crunchyroll. Well! Cutting down your queries, the answer lies ahead. Now you can follow the steps given below to quickly download your favorite anime movie, series, or any anime drama:
Step 1: Firstly, install Flixpal Crunchyroll Video Downloader. 
Step 2: Then, open the app's interface and choose 'VIP Services'.
Step 3: Then, select Crunchyroll.
Step 4: Now choose your favorite anime movie or drama that you wish to download. 
Step 5: Now select 'Download Now' to download your anime file.
Wasn't it really simple! The downloaded file is successfully saved on your device. Now you can watch it offline anytime, alone or with your favorite company, during travel journeys or before going to bed, without the need for any internet connection. 
A Quick Wrap Up!
Tales of Luminaria is a refreshing and fun two episodic complete 'Tales of' series in a fantasy genre. Without sparing much of your time, you can easily get entertained in your comfort. The entertainment factor lies not only in its story itself but also in its music, which is cool enough to keep you vibrating to it for a long time. With Flixpal Crunchyroll Video Downloader, the entertainment and fun get doubled as it allows you a greater viewing experience by keeping its high resolution downloaded anime content free of advertisements. So get set to downloading the Tales Of Luminaria and watching it offline at your ease.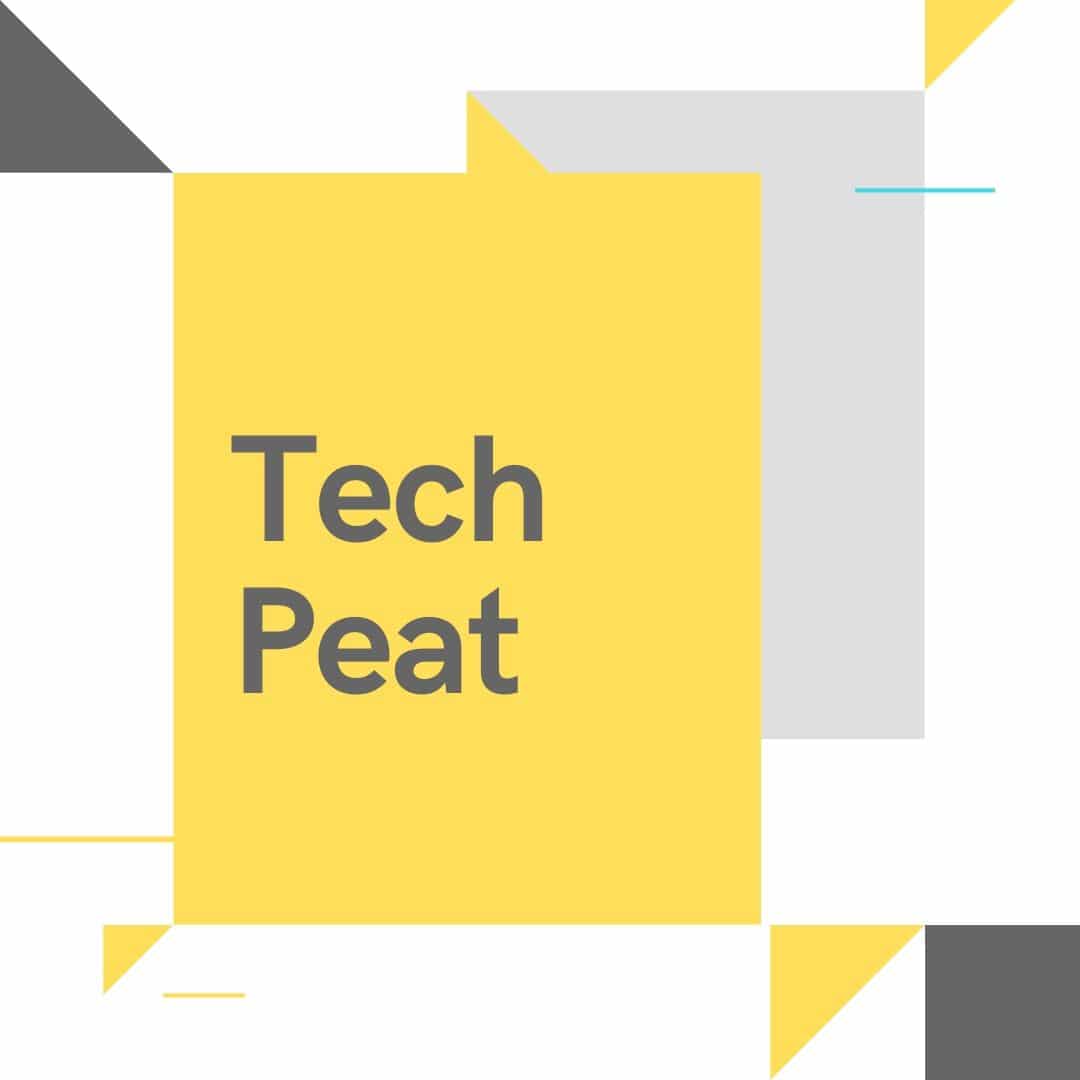 Blogger, WordPress, JavaScript, software leadership, software development, and related technologies.  Love to write blogs and Articles and Passionate About sharing Knowledge.