Top 5 Best Productive Video Editing Tools for Windows and Mac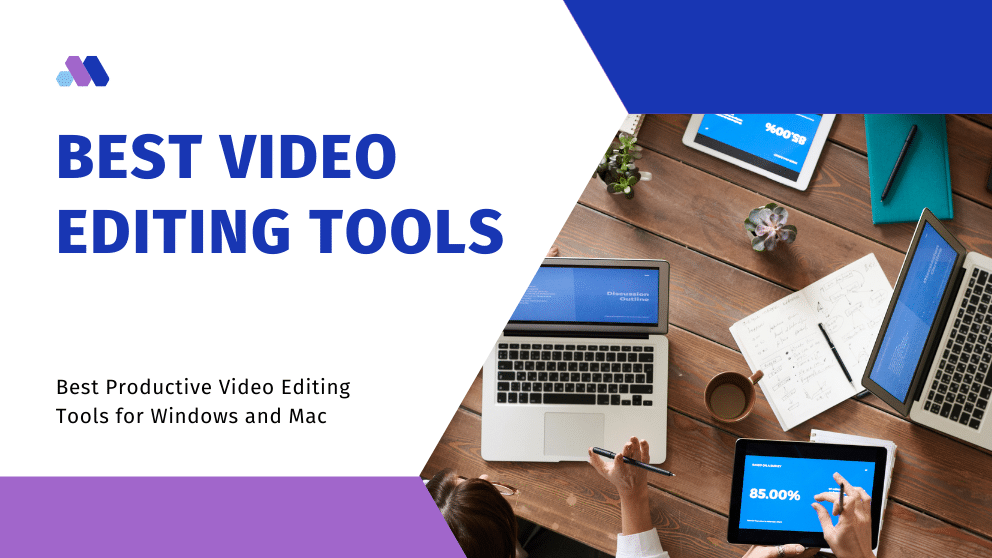 EIt is rare to find someone who has not performed the task of editing videos in their life. Editing videos has become a regular and general aspect in the present times.
The good news is that today, we have many methods to edit videos in the way we want to, such as online video editing tools or video editing software. There is numerous software available that can help you edit videos. However, not all of them can cater to your requirements.
Some software and tools are better than others at video editing, so it becomes important to choose the right one.
A good video editing tool will have all the advanced features to ensure optimum quality of edits. But, apart from having the best and the most advanced features, it must not be too complicated for the users to handle.
Therefore, several types of online video editing tools have a range of features and functions and are compatible with various operating systems like windows and Mac.
We have sorted and made a list of 5 of the best productive video editing tools for you. The list tells you all about each software and its advantages and features:
Adobe Premiere Pro
If you've been looking for an online video editor tool that is impeccable, Adobe Premiere Pro is the right option for you. Its title of being the best is apparent from its popularity among professional video editors from around the world.
The tools that are included in this versatile software are of the highest industry standard. Many ads, YouTube videos, and short films are made using the tools and features of Adobe Premiere Pro.

The most valuable feature of this software is that it allows multi-cam editing and 3D editing. Such advanced features are often difficult to find in most video editing programs. You can avail the software on both the Windows and Mac platforms.
It offers a free trial for seven days, after which you can enjoy the premium or paid features by making a payment of $20.99 per month. This is the starting price of the paid plans for this software.
Advantages
It has the beneficial integration of Creative Cloud
It offers all the advanced and professional tools for editing
Both students and professionals can use this software
Offers a free trial for seven days
InVideo
It is an online video editor best known for its utility in creating custom content and in the field of branding. It helps you share your creative work all over the internet, websites and several social media platforms. You will be amazed at the endless option of pre-existing and pre-built templates that this software has to offer.

It has over 4000 pre-made templates with customizable options in terms of colors, images, speed adjustment and style. The free stock library has millions of photos, videos, and music that can be used in the video.
Whether your business is small or massive, this online video editor is ideal for all business sizes. It has both free plans and paid features. The paid features are available at $30 per month. We highly recommend trying it out with the free trial option first so that you know what you are spending your money on every month.
Additionally, it is also available for web platforms. Whether you want to create a promotional video or a minimal video for your Instagram profile, no other video editing tool can offer you such simplified and uncomplicated tools.
Advantages
It bestows you with unending templates already present in the software, which are customizable.
Features an intelligent video assistant (IVA), to carry out simple checks like the animation speed of your video, colors, alignment, and more.
It allows multiple languages.
CyberLink PowerDirector
CyberLink PowerDirector is robust online video editing software with tons of valuable features to help you edit videos of the best quality. Out of the several advanced features, some of the best tools include multi-cam editing and editing 360-degree video.
You can explore the exciting world of motion tracking through this software. If you are searching for a video editor that offers you all the advanced features but does not charge you heavily, CyberLink PowerDirector is the ideal option for you.

The software has a variety of tools, and if you find yourself confused about the working of any of the tools, the software has solutions for that also.
You will benefit from the multiple tutorials in the software that will assist you in understanding how to use each tool for the best results.
This program offers you a free trial for 30 days and is the perfect video editing tool for professional editors.
The paid features have a minimal charge of $4 per month, and the tool is available for both Mac and Windows platforms.
Advantages
It is an economical tool for video editing.
It offers numerous features.
It provides tutorials to make it easy for beginners to use.
ClipChamp
Are you looking for a video editing tool that is extremely simple and basic to use and provides superficial features for straightforward video editing? Clipchamp is your perfect match.
It has loads of basic editing features for videos, including cutting, trimming, cropping, rotating, and any other features you can think of for simple editing.

The software gives you access to a range of video templates to help you build video from scratch, even if you are a beginner.
The drag-n-drop feature of the software makes it even simpler for you to edit videos and allows you to add media files effortlessly to your project timeline.
By the word 'simple,' we mean that you can edit your videos in Clipchamp in just three simple steps. You can integrate transitions and filters and avail of the free trial of this software for 7-days.
Advantages
It is simple and user-friendly.
It offers a free trial for seven days.
You can store studio and video edits in the software library.
Blender
Blender is a popular open-source tool for editing videos and is ideal for professional editors. It has tons of features that will make your video edits look refined and professional.
The software is free and has an interface that you can freely customize. It is the best video editing tool if you are planning to enhance your skills in editing, as the advanced features are exciting enough to push you further to learn and improve your skills. The software is accessible on both Windows and Mac devices.

Advantages
It is ideal for professionals and intermediate-level video editors.
It is compatible with all the advanced file formats
It is a free video editing tool.
Conclusion
These are the top 5 productive video editing tools that can effectively assist you in applying your video editing skills and create impressive, engaging videos content.
Each of them provides different features that come together to give them a place in the list of the best five video editing tools for great video edits.
Video content is undoubtedly the elixir that can help propel any brand's marketing strategy, which makes video-editing a skill that will be in high demand for years to come.
Thus, chalk out your requirements and opt for one of these video editing tools to showcase your proficiency and create wonders with your videos.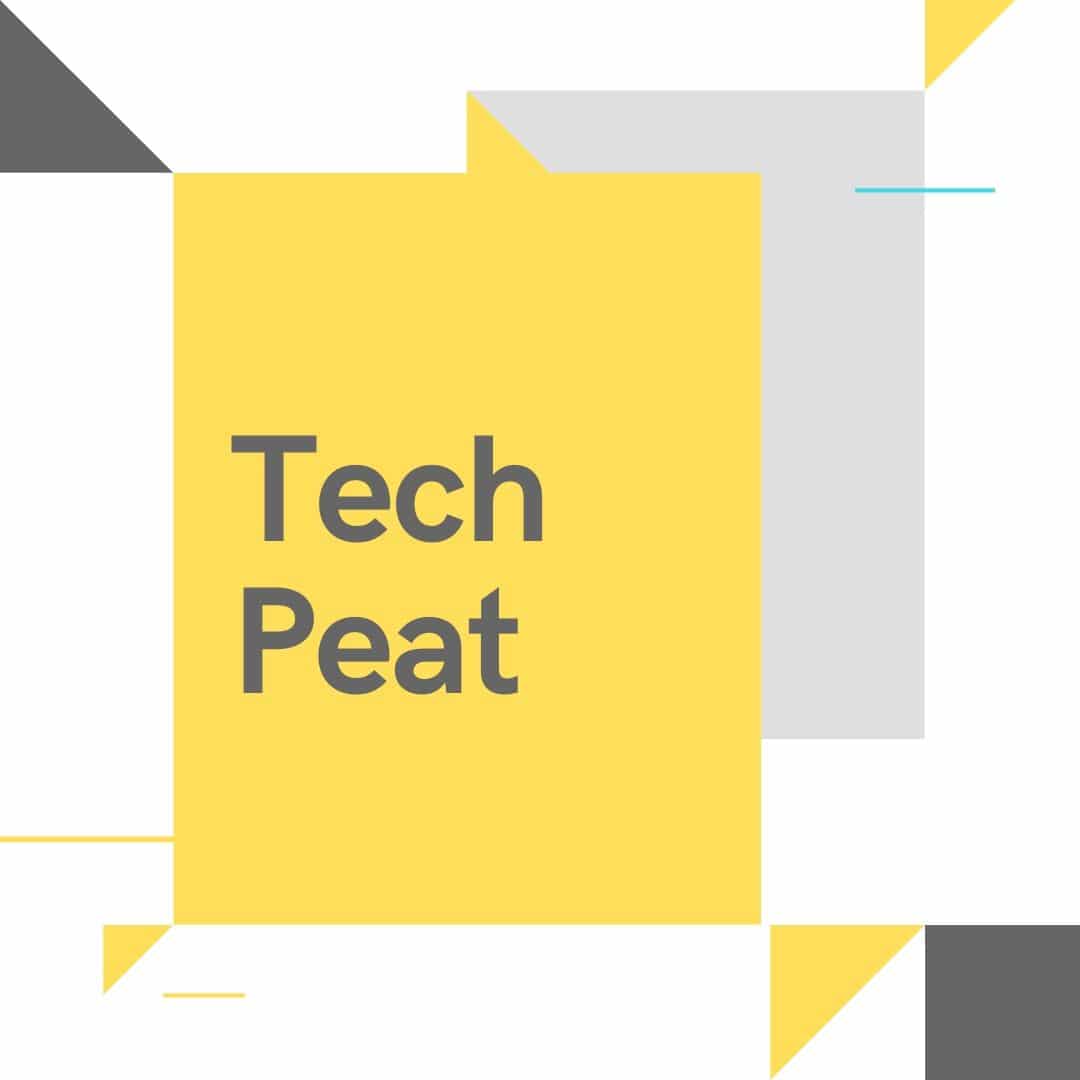 Blogger, WordPress, JavaScript, software leadership, software development, and related technologies.  Love to write blogs and Articles and Passionate About sharing Knowledge.